Mentorship Spotlight: The Value of Social Strategies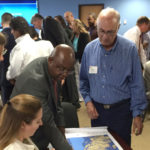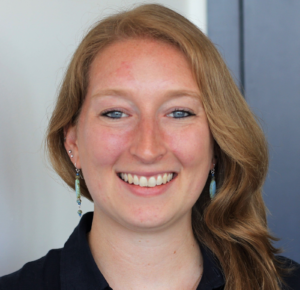 Mentee Lindsay Ross is a Senior Analyst on the client services team at Four Twenty Seven, where she helps clients, including multilateral development banks, real estate investment trusts, asset managers, and asset owners, understand the economic and financial impacts of physical climate change. Previously she worked for the U.S. International Trade Commission, assisting with macroeconomic research on the impacts of international trade on the U.S. economy. Lindsay studied at the Johns Hopkins School of Advanced International Studies, focusing on energy, resources, and the environment, as well as international finance and economics.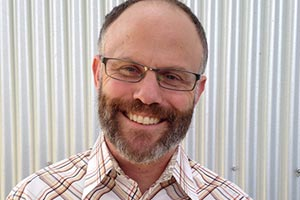 Mentor Kif Scheuer is the Climate Change Program Director at the Local Government Commission, where he supports local government climate change initiatives through problem solving, technical assistance, and networking. With a solutions-oriented lens on sustainability, Kif engages diverse audiences in real-world climate protection efforts through innovative, market-focused research and analysis, creative program design, effective project implementation, and compelling public advocacy and education.
Lindsay and Kif have discussed a range of topics, including problem solving in climate change adaptation, networking tips, and career planning. "It has been great to learn about the diversity of experience Kif has had in both his academic and professional career," said Lindsay. "Though we share similar interests in adaptation through hard measures, like architecture and green buildings, it has been heartening to learn that some of the most effective and impactful projects he has done have been through soft measures, like communication and stakeholder engagement strategies. The best science in the world can only bring you so far – it's the next steps engaging with people that will actually bring about effective adaptation."
Lindsay and Kif share a soft-spot for Asheville, NC, and both have attended the Collider's Climate City Expo there.
Thanks to both for sharing what they've learned!