Adaptation Voices brings you essential information about the climate adaptation field. Here you will find stories and news from ASAP members and staff, best practices from the field, and other resources. If you are interested in contributing content, please use this form to submit content or send an inquiry.
A bi-weekly publication delivered to the inbox of ASAP Members to engage with the ASAP Network. This is a space to share the latest updates of not only the network but also highlights member achievements and publications.
The space where innovation and climate resilience meet
Each session of the Adaptation Co-Creation Series will showcase on-the-ground adaptation practice across a variety of sectors and regions. Through this program we are putting the spotlight on the role of private sector service providers and the valuable partnerships they form with municipalities, states, tribes, and other entities to advance the adaptation field and promote innovation and excellence in practice. 
Adaptation Co-Creation Webinar 6: Visualizing Change
How interactive platforms bring climate planning to life
Tuesday, June 29 2:30pm - 4:00pm
https://us02web.zoom.us/webinar/register/WN_iGhx31QbS96C0GkiJlc4Fg
High quality data and well designed adaptation strategies can only get you so far. In order to bring people into climate planning processes with enthusiasm we need excellent communication tools. ASAP Members, Hazen and KLA are leaders in taking data and information and making highly effective platforms for inspiring community members to care about the changes that are with us and those that are coming.
Register today for the next Co-Creation Webinar where we will learn about Hazen's novel approach to flood water visualization with Boston Water & Sewer Commission (BWSC) and KLA's award winning approach to bringing the planning process to life through its Dashboard and other interactive tools.
2018 - 2019 The Climate Change Adaptation & Resilience Leadership Webinar Series
Jointly hosted by ASAP, the University of Arizona's School of Sustainability University of the District of Columbia, and the Security and Sustainability Forum The Climate Change Adaptation & Resilience Leadership Webinar Series introduced participants to climate change adaptation leaders working in adaptation and resilience policy, innovation and technology, and climate justice and social equity from across various scales of government, and the private and non-profit sectors. Each session highlighted how these experts are putting effective, equitable and ethical climate adaptation into practice, creating benefits for constituents, customers, and expanding the market for climate solution technologies.
Over 2000 attendees participated in the three part webinar series. Participants came away with: 
A better understanding of why and how to act now to adapt to climate change, including how to decrease risks and seize opportunities.

Concrete examples of how leaders are accelerating climate change adaptation action and how they can replicate these actions in their own work.

The ability to identify key stakeholders needed to create robust and equitable resilience, including residents, political partners, aligned professionals in the health, urban planning, and engineering fields, and local and global businesses.
ASAP is excited to announce our new affiliation with the journal Climate (ISSN 2225-1154), an independent, international and multi-disciplinary open access journal. The Climate Adaptation and Mitigation section of the journal, edited by ASAP Member Chris Swanston, is a space for people who work on adaptation, particularly at the intersection of science and practice, can: 
Present novel applications of framework, technology, or technique to the fields of adaptation and mitigation. 

Present applications in the context of best practices, human dimensions, and case studies.

Share findings from programmatic and practice-based efforts that were not designed as research, but are nonetheless of interest to research and professional communities. 

Present evidence for the efficacy of applications within the context of scientific and professional literature.

ASAP members use discount code R4E3w2 during the article submission process to receive 10% off Article Processing Charges. (See this PDF for instructions.) ASAP members can also self-organize conferences through the Sciforum.net platform free of charge. For questions about either of these benefits, email info@adaptpros.org.
ASAP's two award programs, the Regional Adaptation Leadership Award and the Prize for Progress, respectively highlight excellence in adaptation leadership and excellence in adaptation practices of communities and organizations. These programs are a critical component of ASAP's work supporting and connecting adaptation professionals, standardizing and advancing the adaptation field of practice, and fostering innovative adaptation action.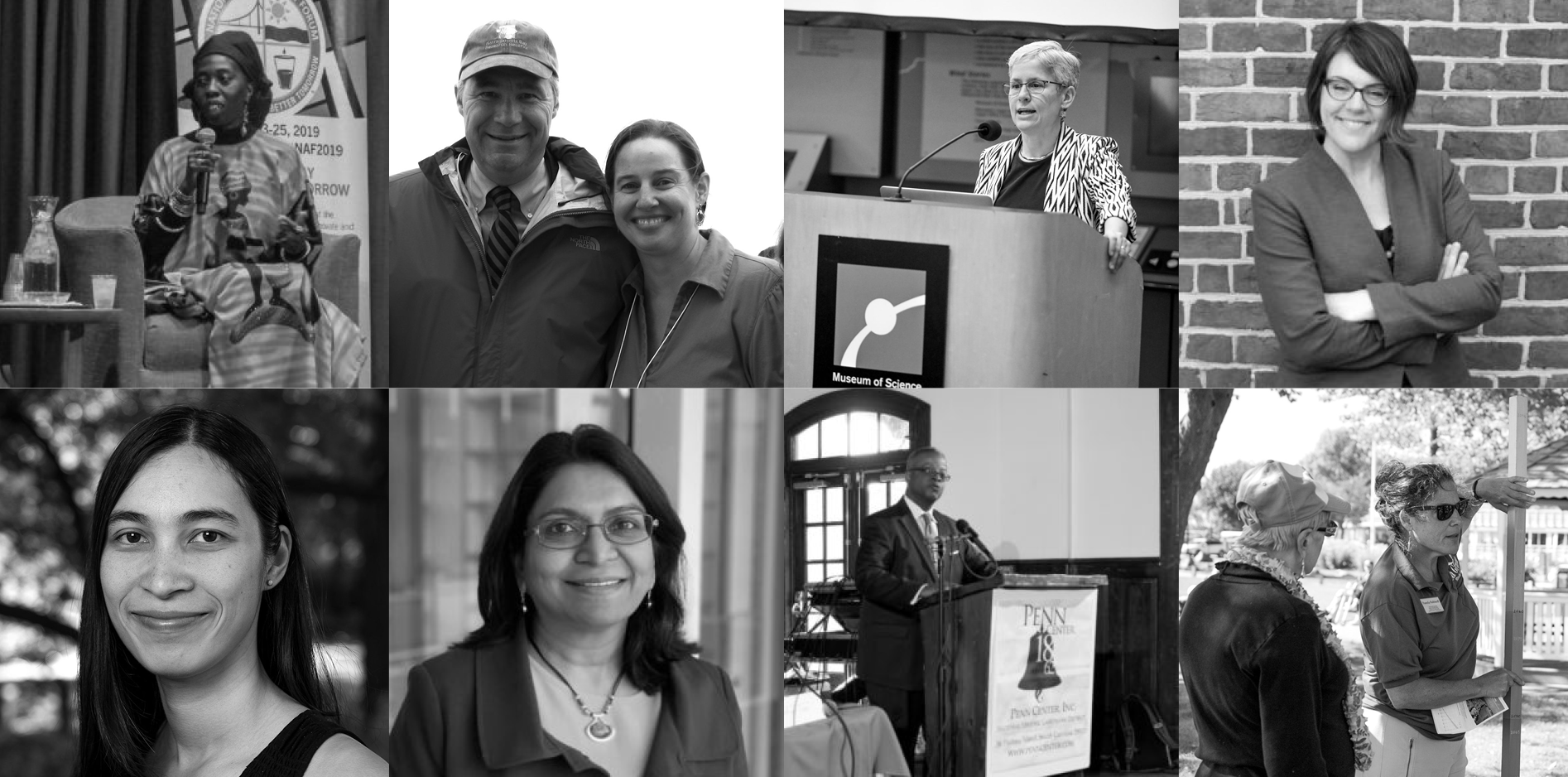 Regional Adaptation Leadership Award
The ASAP Regional Adaptation Leadership Award (RALA) honors individuals who have distinguished themselves in the climate change adaptation field through exceptional leadership. It recognizes the fact that deliberate, proactive adaptation, preparedness, and resilience-building is a change process, a deviation from business-as-usual, and a courageous act of doing something new and different. At its heart are individuals who make this change happen, sometimes with very few resources. The RALA recognizes distinguished adaptation leaders who approach their work in a strategic, sophisticated, well informed, inclusive, and effective manner. 
Learn about our fabulous 2020 finalists from New England and the Carolinas. 
ASAP is proud to present the Prize for Progress program, where we award practitioners to recognize their contributions to the development of the field and resilience in their communities. Sign up to receive notification of future awards!
View our past finalist snapshots!