ASAP's Adaptation Co-Creation Series showcases climate change adaptation and climate resilience practice across a variety of sectors and regions. Each webinar explores how cross-sector partnerships enable action and innovation on the ground to create more resilient communities, ecosystems, and economies. ASAP Members attend for free!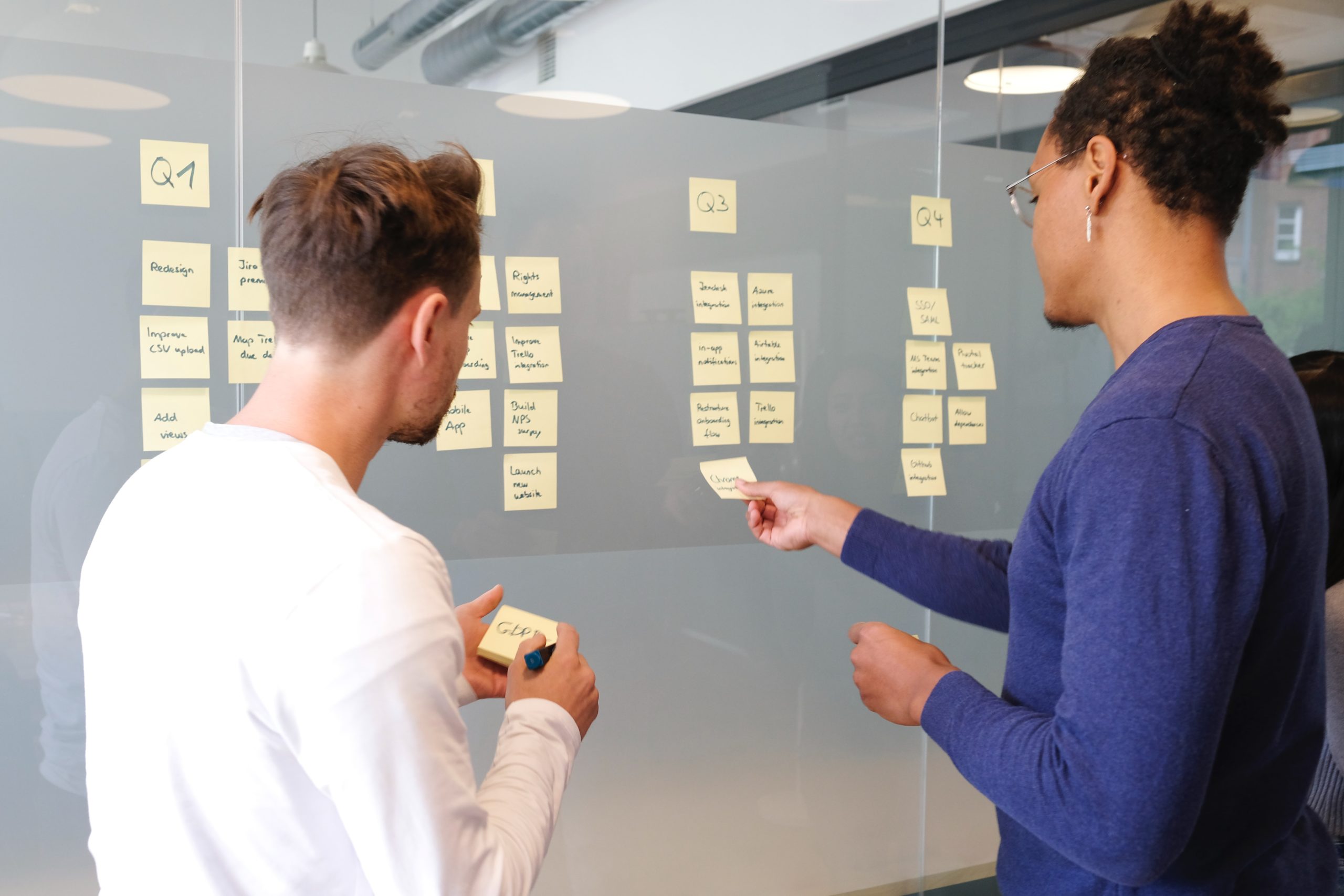 2022-2023 Series Information
This year's Co-Creation Webinar Series consisted of three themed sessions featuring all-star ASAP members discussing the latest advancements in climate change adaptation and climate resilience practices!
Upcoming Dates and Themes: TBA
Sponsorship Opportunities
Adaptation leaders from within and beyond current ASAP membership are invited to contribute to the series by:
Joining as an active participant to learn from members and fellow adaptation leaders.

Presenting a project that highlights the value of partnerships in advancing adaptation innovations.

Sponsoring a session in the series [$2,500].

Sponsoring the full series [$10,000].
To get involved email Rachel Jacobson directly at rjacobson@adaptpros.org.
Sponsorship Benefits
Sponsor the Full Series ($10,000)
Your organization's name included in the series' title

Your organization's logo included on all promotional materials

Your organization thanked during each webinar

Opportunity to highlight up to three of your organization's projects throughout the series or

craft framing remarks and questions for up to three webinars.
Sponsor a Single Session ($2,500)
Your organization's logo included on all promotional materials

Opportunity for one or both case studies to feature your organization's projects

Opportunity to craft framing remarks and questions

Your organization thanked during the webinar
This webinar explored how cross-sector partnerships are enabling innovative transportation programs with a myriad of benefits for both climate adaptation and mitigation. Parametrix and their partners across the public and private sectors presented on two fantastic projects:
The Oddie/Wells Project is a complete streets initiative constructing safety improvements, sidewalks, and cycle tracks in low-income communities of Reno and Sparks, NV. Participants learned how the project is increasing safety and mobility to support active, low-carbon transportation options; planting street trees to reduce heat island effects and sequester carbon; and investing in a historically underserved area to support community engagement and cohesion.
The Interstate 5 Bridge Replacement Program is transforming a critical regional, national, and international trade route that connects Oregon and Washington across the Columbia River. Participants learned how long-term, multi-hazard planning is making the bridge safer and more climate-resilient while contributing to equitable outcomes across linked communities.
Speakers discussed how cross-sector partnerships are enabling this innovative transportation project with a myriad of benefits for both climate adaptation and mitigation, including:
Increasing safety and mobility in a high-crash corridor to support active, low-carbon transportation options

Planting street trees to reduce heat island effects and sequester carbon.

Investment in a historically underserved area to support community engagement and cohesion.
View the recording here.
Download the presentation slides here.
Leaders from across the globe spoke on the intersection of climate resilience and disaster risk reduction. We covered how cross-sector collaboration is building equity before climate-induced disasters strike and how we can move beyond collaboration to enter deep, convergent relationships with disaster-affected communities.
Camila Tapias (SPIN Global) and Antoine Richards (Institute for Diversity and Inclusion in Emergency Management) shared insights from their partnership to build the first equitable decision intelligence tool for emergency management. Participants heard about how they're designing artificial intelligence to put affected communities first when prioritizing emergency management actions. Attendees learned how they're disrupting disasters from neighborhoods to nations from North Carolina to Ireland and using the power of networks + AI to do more, faster, together.
Shefali Lakhina (Wonder Labs) and Ma. Laurice Jamero (Manila Observatory) shared novel entry points and methodological insights for translating research into just and equitable community-centered outcomes. Their work, which spans New South Wales, the Western U.S., and the Philippines, puts communities and an ethic of care at the center of disaster risk reduction and climate adaptation work. They discussed examples of co-learning disaster resilience with historically and socially marginalized people. Their work calls for moving beyond piecemeal collaboration to a convergent paradigm for centering lived experience in disaster risk reduction and climate resilience-building.
We are thrilled to have hosted this panel in partnership with ARISE-US and to be joined in conversation with Elisa Trujillo (ARISE-Mx). ARISE is elevating and transforming the role of the private sector in addressing climate-related disasters. Elisa shared connections across ARISE efforts in Mexico and illuminate how collaborations through ARISE, UNDRR, and the private sector are advancing and transforming the global disaster risk reduction agenda.
Thanks to UNDRR ARISE US for their collaboration and to Climate Resilience Consulting for their continued support and role in the production of this webinar.
About the Speakers
Antoine B. Richards - Chief of Staff, Institute for Diversity & Inclusion in Emergency Management
Antoine's experience includes over a decade of work in the healthcare and emergency management sectors. He is a Doctor of Science (DSc) Candidate in Emergency Management at Jacksonville State University where his research focuses on the intersection of public health and emergency management, social justice and community.
Camila Tapias - Global Disaster Resilience Specialist, SPIN Global and an Elected Member of the UNDRR ARISE US Board
Originally from Bogotá, Camila is a community leader focused on leveraging public-private partnerships, building national and international strategies to increase local capacity for disaster risk reduction, and prioritizing data and science to achieve more equitable outcomes in disaster preparedness.
Elisa Mariel Trujillo Leyva  - National Director for ARISE Mx
A Mexican national, Elisa is an Architect specializing in urban transformation, disaster resilience and climate change, as well as their relationship with poverty eradication. Elisa has participated in different national and international networks related to sustainable development (ARISE Mx, CDRI, UNGC Mexico, RC Network, CBi, CMIC RSE, CDMX Resilience Council, among others).
Shefali Juneja Lakhina - Co-Founder at Wonder Labs
Shefali has a PhD in Human Geography combined with over 18 years of international experience and thought leadership on disaster policy, practice, and research. Since 2005, she has contributed to conceptualizing, implementing, facilitating, and monitoring a range of policies, programs, and initiatives for strengthening disaster resilience across South Asia, the Middle East, North Africa, South-East Europe, Australia, and the United States.
Ma. Laurice Jamero - Manilla Observatory and 2020-21 Asia Foundation Development Fellow Climate Resilience Researcher, Philippines
Ma. Laurice Jamero leads the Resilience Collaboratory at the Manila Observatory, where she works closely with local governments across the Philippines to support their climate and disaster risk management, and adaptation efforts. She is also a chapter scientist and contributing author of the Atlas Chapter of the 6th Assessment Report of the Intergovernmental Panel on Climate Change – Working Group.
As part of our two-part arc on Global Adaptation Action, this webinar was an opportunity to support adaptation professionals preparing to follow or attend COP27. We focused on two international processes for measuring adaptation progress: the Global Stocktake and the Global Goal on Adaptation. We covered the mechanics, innovations, opportunities, and risks of these processes via perspectives from across the globe. Learn more about the speakers: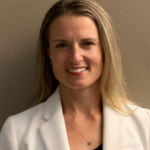 Brittany Croll is currently an Advisor to the NOAA Chief Scientist and also serves as a U.S. negotiator for science-related items under the UN Framework Convention on Climate Change (UNFCCC) and the Global Stocktake. Throughout her career, she has worked on a wide range of environmental policy issues including the Deepwater Horizon oil spill, addressing coastal wetland loss, capacity building, and increasing engagement with new partners including the private sector. Brittany has served on multiple U.S. delegations for the UNFCCC, Intergovernmental Panel on Climate Change, and World Meteorological Organization. She has a Bachelor's degree in Environmental Studies from Franklin and Marshall College, a Master's degree in Global Environmental Policy from American University, and a Master's degree from Johns Hopkins University in Energy Policy and Climate and National Security Studies.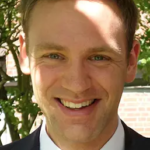 Timo is a researcher and policy advisor on climate change adaptation and a Ph.D. candidate at the Grantham Research Institute on Climate Change and the Environment at the London School of Economics and Political Science (LSE). He is a renown expert on monitoring and evaluation of climate adaptation on which he has authored numerous journal article, guidebooks and training materials. Timo is a contributing author of the IPCC Sixth Assessment Report, Working Group II on Impacts, Adaptation and Vulnerability, and a lead author of UNEP's annual Adaptation Gap Report. Prior to joining LSE, Timo worked at Germany's international development agency (GIZ) including as head of support for adaptation to the Tanzanian government. Timo has been advising several government ministries on adaptation to climate change and has been observing the UN climate change negotiations since 2015.
2020-2021 Webinar Sessions