ASAP's Adaptation Co-Creation Series showcases climate change adaptation and climate resilience practice across a variety of sectors and regions. Each webinar explores how cross-sector partnerships enable action and innovation on the ground to create more resilient communities, ecosystems, and economies.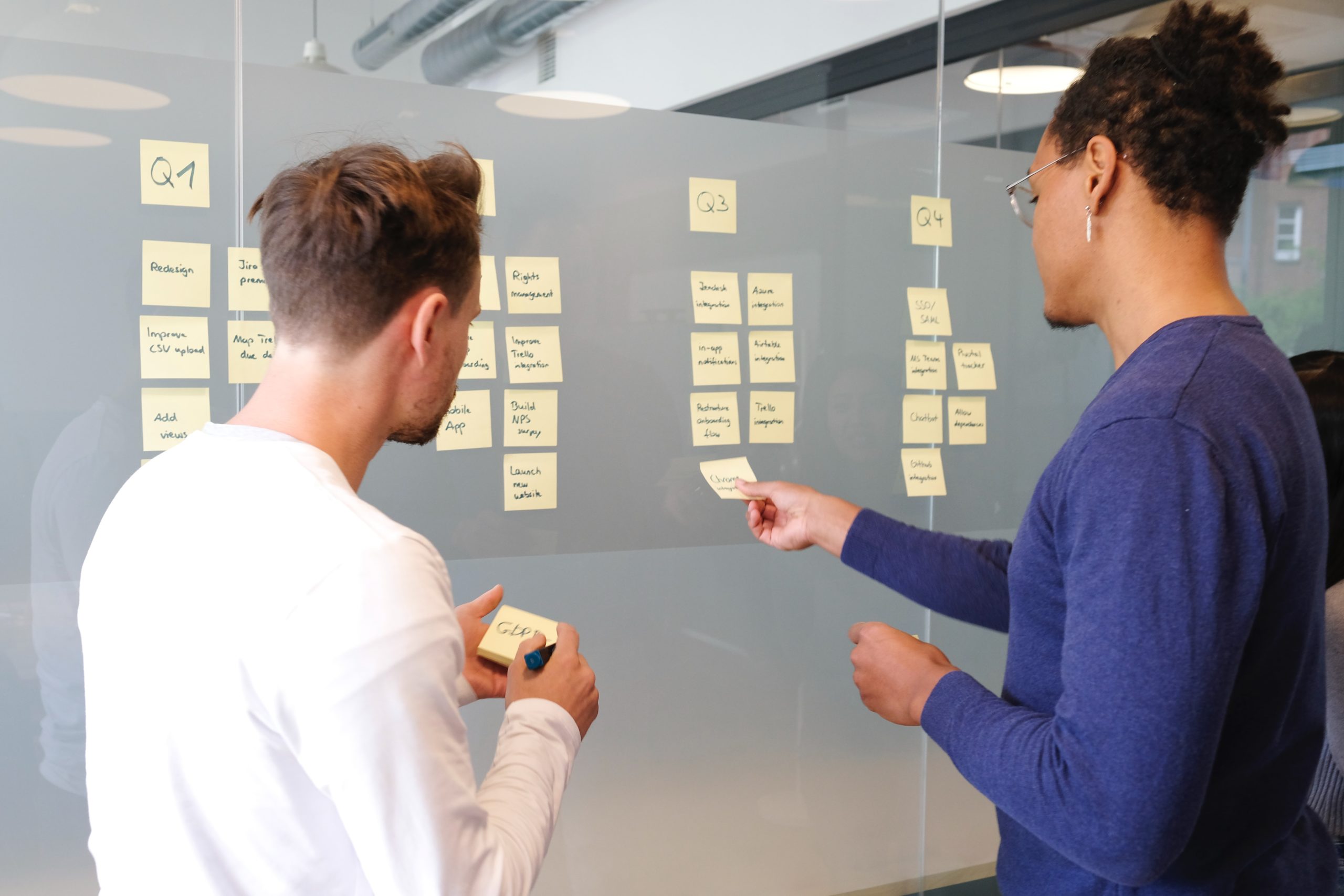 2022-2023 Series Information
This year's Co-Creation Webinar Series will consist of five themed sessions featuring all-star ASAP members discussing the latest advancements in climate change adaptation and climate resilience practices!
All sessions will take place from 12-1:30 p.m. ET on the fourth Wednesday of the month.
Join us July 20th at 12pm ET to hear from leaders across the globe speak on the intersection of climate resilience and disaster risk reduction. We'll cover how cross-sector collaboration is building equity before climate-induced disasters strike and how we can move beyond collaboration to enter deep, convergent relationships with disaster-affected communities.
Camila Tapias (SPIN Global) and Antoine Richards (Institute for Diversity and Inclusion in Emergency Management) will share insights from their partnership to build the first equitable decision intelligence tool for emergency management. You'll hear about how they're designing artificial intelligence to put affected communities first when prioritizing emergency management actions. You'll learn how they're disrupting disasters from neighborhoods to nations from North Carolina to Ireland and using the power of networks + AI to do more, faster, together.
Shefali Lakhina (Wonder Labs) and Ma. Laurice Jamero (Manila Observatory) will share novel entry points and methodological insights for translating research into just and equitable community-centered outcomes. Their work, which spans New South Wales, the Western U.S., and the Philippines, puts communities and an ethic of care at the center of disaster risk reduction and climate adaptation work. They'll discuss examples of co-learning disaster resilience with historically and socially marginalized people. Their work calls for moving beyond piecemeal collaboration to a convergent paradigm for centering lived experience in disaster risk reduction and climate resilience-building.
We're thrilled to host this panel in partnership with ARISE-US and to be joined in conversation with Elisa Trujillo (ARISE-Mx). ARISE is elevating and transforming the role of the private sector in addressing climate-related disasters. Elisa will share connections across ARISE efforts in Mexico and illuminate how collaborations through ARISE, UNDRR, and the private sector are advancing and transforming the global disaster risk reduction agenda.
Antoine B. Richards - Chief of Staff, Institute for Diversity & Inclusion in Emergency Management
Antoine's experience includes over a decade of work in the healthcare and emergency management sectors. He is a Doctor of Science (DSc) Candidate in Emergency Management at Jacksonville State University where his research focuses on the intersection of public health and emergency management, social justice and community.
Camila Tapias - Global Disaster Resilience Specialist, SPIN Global and an Elected Member of the UNDRR ARISE US Board
Originally from Bogotá, Camila is a community leader focused on leveraging public-private partnerships, building national and international strategies to increase local capacity for disaster risk reduction, and prioritizing data and science to achieve more equitable outcomes in disaster preparedness.
Elisa Mariel Trujillo Leyva  - National Director for ARISE Mx
A Mexican national, Elisa is an Architect specializing in urban transformation, disaster resilience and climate change, as well as their relationship with poverty eradication. Elisa has participated in different national and international networks related to sustainable development (ARISE Mx, CDRI, UNGC Mexico, RC Network, CBi, CMIC RSE, CDMX Resilience Council, among others).
Shefali Juneja Lakhina - Co-Founder at Wonder Labs
Shefali has a PhD in Human Geography combined with over 18 years of international experience and thought leadership on disaster policy, practice, and research. Since 2005, she has contributed to conceptualizing, implementing, facilitating, and monitoring a range of policies, programs, and initiatives for strengthening disaster resilience across South Asia, the Middle East, North Africa, South-East Europe, Australia, and the United States.
Ma. Laurice Jamero - Manilla Observatory and 2020-21 Asia Foundation Development Fellow Climate Resilience Researcher, Philippines
Ma. Laurice Jamero leads the Resilience Collaboratory at the Manila Observatory, where she works closely with local governments across the Philippines to support their climate and disaster risk management, and adaptation efforts. She is also a chapter scientist and contributing author of the Atlas Chapter of the 6th Assessment Report of the Intergovernmental Panel on Climate Change – Working Group.
Upcoming Dates and Themes:
Global Adaptation Action
Advancing the Adaptation Field
Sponsorship Opportunities
Adaptation leaders from within and beyond current ASAP membership are invited to contribute to the series by:
Joining as an active participant to learn from members and fellow adaptation leaders.

Presenting a project that highlights the value of partnerships in advancing adaptation innovations.

Sponsoring a session in the series [$2,500].

Sponsoring the full series [$10,000].
To get involved complete this interest form or email Rachel Jacobson directly at rjacobson@adaptpros.org.
Sponsorship Benefits
Sponsor the Full Series ($10,000)
Your organization's name included in the series' title

Your organization's logo included on all promotional materials

Your organization thanked during each webinar

Opportunity to highlight up to three of your organization's projects throughout the series or

craft framing remarks and questions for up to three webinars.
Sponsor a Single Session ($2,500)
Your organization's logo included on all promotional materials

Opportunity for one or both case studies to feature your organization's projects

Opportunity to craft framing remarks and questions

Your organization thanked during the webinar
2020-2021 Webinar Sessions