Careers in climate change adaptation are rapidly growing and constantly evolving. ASAP helps you identify new opportunities to grow your career and informs the direction and development of the adaptation profession.
Each year, ASAP surveys adaptation professionals from across North America to learn how the profession is changing and how we can help grow available jobs, tailor professional development opportunities, and best support the adaptation workforce. 
ASAP generates and informs analyses of the adaptation workforce, works with experts to build unique resources for our members, and facilitates collaborative processes by which members create professional guidance for the field.
Justice, Equity, Diversity, and Inclusion (JEDI) Fund
The Justice, Equity, Diversity, and Inclusion (JEDI) Fund is one of the most critical and tangible ways we are working towards our vision of a more just, equitable, inclusive, and diverse adaptation and resilience field.
The Fund is a necessary pillar in our work to fulfill the commitments articulated in our JEDI Statement, which include:
Deconstructing barriers in our membership structure and engagement model to become more inclusive and accessible.

Supporting all frontline communities developing adaptation resources from their lived experience and traditional knowledge.

Ensuring that other adaptation resources are accessible and welcoming to all communities.

Lifting up stories of, and empowering, leadership from communities and critical areas of adaptation practice which currently are poorly represented in adaptation leadership.
The ASAP Mentorship Program connects emerging climate resilience and adaptation professionals with accomplished ASAP members. The program provides a nine month framework for engagement focused around the needs of the mentee, and gives the mentor an opportunity to share their professional knowledge, experience, and network.
Learn More:
Check out profiles of our mentor/mentee pairs on the ASAP Blog
ASAP Jobs and Opportunities Board
ASAP curates jobs, RFPs, grants, and other opportunities to help you grow your work and your career. Because we've been at this longer than most adaptation organizations, our jobs and opportunities dataset provides unique insights into the evolution of the adaptation field. Contact Rachel Jacobson to access this data for industry or academic research.
Business Resources for Private Sector Climate Service Providers
Between 2016 and 2018, ASAP members from for-profit companies increased from 15% to over 30%.
Climate Change Business Journal estimates the United States climate adaptation and resilience services market at $650 million in 2018. Growth has been in the double digits and the forecast is for that rate to continue in the short term at 12-15% per year to at least 2022.
These shifting demographics, along with increased demand for climate services, signal that now is a critically important time to strengthen the support ASAP provides to for-profit climate service providers. Learn about our pilot project: Connecting Public Climate Data & Private Climate Service Providers in the Great Lakes Region.
ASAP Professional Guidance Resources
ASAP's Professional Guidance Resources help you assess your adaptation practice and make sure it incorporates the latest thinking on what constitutes ethical, equitable, effective adaptation. Whether you're a student or a seasoned professional, ASAP Professional Guidance will help you take your climate adaptation career to the next level.
Opportunities to engage with ASAP's Professional Guidance Resources: 
Read and reference these resources,

then reach out and let us know how you're using them in your day-to-day work. Email

Rachel Jacobson

with your thoughts, questions, and suggestions.

Participate in an ASAP Professional Development Workshop:

ASAP runs an interactive workshop based on the Living Guide which gives you the opportunity to:

assess your individual professional development needs and identify next steps for addressing them through the lens of the Living Guide;

think critically about how you want or need to grow in your career; and

apply your knowledge and experience while building your professional network.
Upcoming Trainings:
ASAP Private Sector Climate Service Providers Academy, October 14-28. This three-week virtual course includes ASAP's Principles of Adaptation Training featuring Joyce Coffee and Sarah Dobie (Climate Resilience Consulting) and Susy Torriente (Jacobs). Register here.
Partner with us to host a Principles of Quality Adaptation Training for your organization! Contact ASAP Deputy Director Rachel Jacobson.
Thank you to our previous training partners!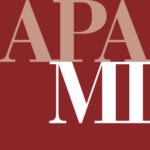 ASAP partners with the leaders in climate adaptation information delivery to  make it easy for you to find the information resources you need to do you job well, ensure those resources are coming from vetted sources, and stay up to date on leading practices.
Member Advisory Group on Professional Education
ASAP's Member Advisory Group on Professional Education builds ASAP's understanding of member needs and preferences for capacity building, explores exemplary resources and gaps in the professional education landscape, and helps define ASAP's role in the professional capacity building space. It includes interested ASAP members spanning all career stages as well as hand-picked professional education experts from the academic, private, and government sectors. Each year, ASAP surveys adaptation professionals from across North America to learn how the profession is changing and how we can help grow available jobs, tailor professional development opportunities, and best support the adaptation workforce. Members can view the group folder here.
Climate Adaptation Service Registry
ASAP and our partners at EcoAdapt and the Geos Institute are creating a process for connecting climate adaptation service providers with service seekers. The Registry will help you articulate your experience, expertise, and skills in a way that is consistent across the field, making it easier for potential clients and collaborators to find you and learn about how you can help them build climate resilience.