MENTORSHIP SPOTLIGHT: Pivoting from Polymer Physics Ph.D. to Policy
About the Mentee and Mentor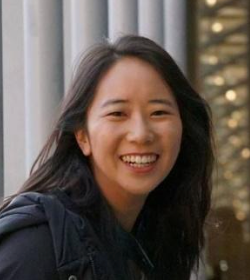 Mentee Sophia Chan is graduating with a Ph.D. in Chemical Engineering from Columbia University, where she was a National Science Foundation Graduate Research Fellow developing polymeric materials for gas separations like carbon capture. While at Columbia, she taught ESL high schoolers about renewable energy topics, co-founded her department's Diversity, Equity, and Inclusion Committee to address Ph.D. student issues, and rallied her student community to call for the first Black faculty hires in her department which eventually led to the hiring of two Black women faculty members to Columbia Chemical Engineering.
Sophia received her BS in Chemical Engineering from UC Berkeley, where she conducted research on novel battery electrolytes and polymers for drug transport. She also completed several internships at Tesla Motors with the Gigafactory and Battery Quality teams, where she gained valuable experience with battery production and global supply chains. Since joining ASAP, Sophia has volunteered to be the Policy Practice Group's Policy Tracker to learn more about the current policy decisions made in all tiers of government.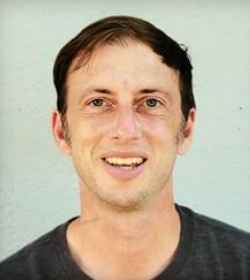 Mentor Marcus Griswold is a coach, scientist, community engagement specialist and founder of Calm Waters Group. He has 15 years of experience communicating science and policy, providing strategic leadership, fundraising, and empowering communities on the most complex and controversial projects. Marus works on and provides mediation, facilitation, and planning services to non-profits, local, state, and federal governments, and tribes. He believes that communities already know what is needed to solve climate justice, and helps them tell their story, advocate for their needs, and engage with agencies.
He has a Master's in Entomology and a Ph.D. in Environmental Engineering with a focus on coastal watershed assessment and recovery from extreme events, supported through the US EPA STAR Fellowship program.
Sophia and Marcus' Story
When her family was threatened by the California wildfires in August 2020, Sophia redirected her career trajectory from energy research to energy policy to make a more immediate impact in the fight against climate change. However, she soon realized the policy landscape, with its many topics and different levels of government can be overwhelming to navigate. With the rapid acceleration of climate change looming, she feels an incredible sense of urgency to find the best place to utilize her skills and make the maximum impact in fighting climate change. As a response, she joined the ASAP Mentorship Program to find a mentor who could help her pivot from an engineering Ph.D. to a policy career.
Sophia was particularly drawn to Marcus' broad expertise with non-profits, local, state, and federal governments, and tribes. Oftentimes during their meetings, Marcus would draw on his personal experiences working with non-profits, state, and federal government as Sophia brought updates from her applications and interviews with those organizations. Marcus was able to provide insights that Sophia never considered such as the differences between east coast and west coast policy work and the ecosystem of non-profits.
Marcus also supported Sophia and co-mentee, Yilin, with professional development. Sophia has had trouble framing her engineering and research experiences for a policy aide or analyst position. Marcus provided great input in rewording engineering resumes and reorganizing interview answers to target policy-related work. Marcus also shared tips on salary negotiation, cold-contacting strategies, and finding great mentors in the workplace.
Through this mentorship with Marcus, Sophia is learning to focus on telling her story in the policy application materials and interviews, and she is creating a clearer plan for her pivot into policy through state and national fellowships.