MENTORSHIP SPOTLIGHT: Resiliency Co-Learning, Virtually!
Written from the perspective of Erin Bryan, a Mentee in the ASAP Mentorship Program and Madeleine Charney, a Mentor.
Was it by chance or design that we live in Central and Western Massachusetts respectively? Either way, we're glad! Connected by proximate bioregions (Connecticut River Valley and Worcester Plateau) means we are immersed in overlapping culture, history, ecologies. We can also easily visit one in person. Until that happens, we have been sharing virtual resiliency-related experiences.
Erin Bryan, a Mentee in the ASAP Mentorship Program graduated in May 2022 from Worcester Polytechnic Institute (WPI) with a Bachelor's of Science in Biology & Biotechnology with minors in Environmental & Sustainability Studies and in History. This summer she is working as a research assistant with Professor Seth Tuler at WPI on a project that is exploring the connections between various land use groups in Massachusetts. This exploration is being conducted through a model based on the Stewardship Mapping program created by the U.S. Forestry Service. The team aims to collect survey data to then inform planning recommendations for the groups to work towards their goals more effectively. She is also involved with the Worcester Cyanobacteria Monitoring Collective, a citizen science effort to monitor the water quality of lakes and ponds around the city of Worcester, MA.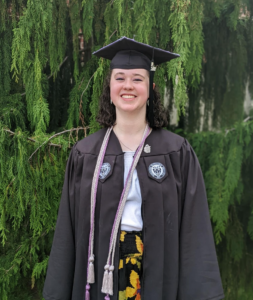 Her overall interests include biology, ecology, food systems, sustainability, regional planning, and resiliency planning. Erin will enter a full-time graduate program, also at WPI, in Community Climate Adaptation in fall 2022. Her career aspirations include helping bring about a more just and resilient future with our changing climate.
Madeleine Charney, a Mentor in the ASAP Mentorship Program is a research services librarian at the University of Massachusetts Amherst. She supports students and faculty in the departments of Architecture, Landscape Architecture and Regional Planning and the Sustainable Food & Farming and Arboriculture & Community Forestry programs as well as sustainability across the curriculum. She holds Master's degrees in library science (University of Rhode Island) and sustainable landscape design and planning (Conway School of Landscape Design).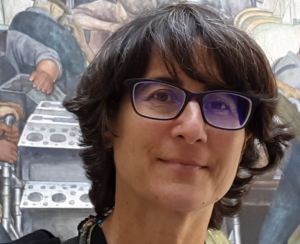 Her passion for accompanying people on their learning journeys led Madeleine to become certified as a nature therapy guide (Association of Nature & Forest Therapy), a labyrinth facilitator (Veriditas) and a mindfulness teacher (Koru Mindfulness). She supports these practices to inspire individual and societal resilience alongside protecting and caring for all beings and Earth which sustains us. 
On February 23, 2022, we both participated in a "Networking and Idea Sharing" program hosted by the Blue Marble Librarians, a group Madeleine co-founded in 2019. A collaboration with Massachusetts-based group, Communities Responding to Extreme Weather (CREW), we moved between break-out rooms covering CREW's Climate Preparedness Week and Climate Resilience Hubs as well as a citizen science project centered on flying squirrels
Erin shared afterward, "It was educational to hear about the different things that go into making a place, especially a library, a climate hub. I am aware of disaster preparedness planning since my family has a lot of firefighters in it, but I hadn't before made the connection that in planning for climate disaster we can borrow a lot of what we already know from natural disaster planning. Another 'aha' moment for me was learning how public libraries are great candidates for hosting seed gardens!"
On April 27, 2022, Erin attended the guided nature therapy experience on Zoom that Madeleine offered for the ASAP network. Joined by her partner in their living room, she shared, "It was a great experience! We both came from very stressful days however, we embraced the experience as a way to unwind and center ourselves amidst the chaos. Since the weather was unpredictable, we stayed inside and used a houseplant as our connection to nature, which was a surprising source of comfort; being in contact with the soil allowed us to further tune in to the spirit of the experience. Once the weather cleared up, we took the Zoom call into the backyard and continued responding to the invitations with the grass, moss, and trees. We both ended on a very positive note and look forward to similar experiences in the future."
"Madeleine is an incredible mentor and our interests align a lot. Madeleine has been helping me locate job boards that are pertinent to my career goals. Her recommendations have helped me narrow down what kind of jobs might fit my values and aspirations. She also provided a comprehensive list of reading material for me to expand my knowledge base, including books such as Emergent Strategy: Shaping Change, Changing Worlds by Adrienne Maree Brown and Earth Emotions: New Words for a New World by Glenn Albrecht."- Erin shared.
Thanks to both for sharing what they've learned!