MENTORSHIP SPOTLIGHT: Examining Social Inequities in Climate Adaptation
About the Mentees and Mentor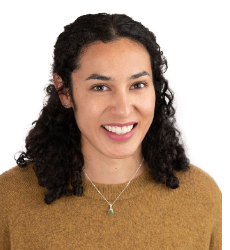 MENTEE Cailin Notch is a Community Resilience Planner at WRA Environmental Consultants in the San Francisco Bay Area with an extensive background in land use planning and community engagement. Her areas of expertise include development and design review, environmental review, meeting facilitation, stakeholder engagement, and project management. Previously, Cailin built capacity around wildfire prevention, emergency preparedness and forest health outreach as an AmeriCorps CivicSpark Fellow and also has experience in municipal planning.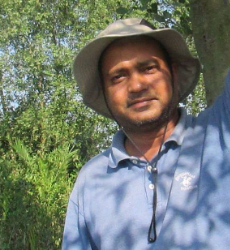 MENTEE Dr. Saleh Ahmed is an Assistant Professor in the School of Public Service at Boise State University, where he teaches courses in Environmental Studies, Global Studies, Urban Studies and Community Development. His research focuses on the human dimensions of global environmental change, rural livelihoods, land rights, and climate justice. Most of his research has taken place in the Indian Ocean Region, mainly Bangladesh, India, and Myanmar. He has also a current research agenda that focuses on multidimensional stresses (e.g., climate change, neoliberal economic forces, and pandemic) and community wellbeing among historically disadvantaged populations in the Intermountain West (USA), and in the Americas (Honduras, Peru).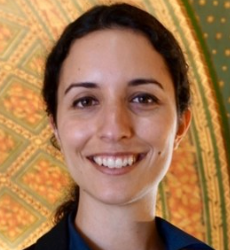 MENTOR Leila Mekias began working with the Green Door Initiative (GDI) in 2020, joining its Air Quality Management Plan (AQMP) Project to promote healthy indoor air quality in early childcare centers. Prior to joining GDI, Leila completed an environmental health fellowship with the City of Detroit Health Department, where she focused on programs and policies that foster a healthier environment in Detroit. As a Program Coordinator for Detroiters Working for Environmental Justice, she contributed to the development of the city of Detroit's first climate action plan. 
From the perspective of Cailin, Saleh, and Leila: Our mentorship group of three has met one-on-one and as a group to learn from one another in a supportive environment. Our meetings have been free-form discussions where we share our goals and work through sticky issues in the adaptation space. For example, one discussion topic that we return to as a group is how adaptation measures can lead to social inequities. We are fortunate to learn from Dr. Saleh Ahmed's work which examines how adaptation measures lead to greater disparities between genders in Bangladesh. Another topic that has been revisited is facilitation and conflict resolution. Leila has given Cailin helpful resources and has shared tips on how to improve in this skill.