MENTORSHIP SPOTLIGHT: Finding Alignment Through Shared Passions and Lived Experience
Meet Mentee Samantha Nuno and Mentor Chantal Madray in this week's Mentorship Spotlight!
About the Mentee and Mentor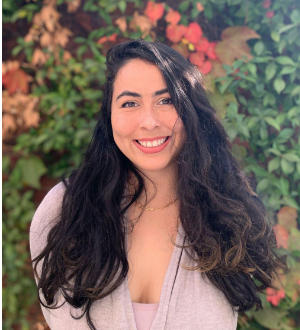 Mentee Samantha Nuno – As a first-generation and low-income Mexican American woman, born and raised in the Northeast San Fernando Valley, she has personally seen how wildfires and extreme heat affect communities of color, many of which are already overburdened by high levels of air pollution. Her upbringing inspired her passion and values for climate resilience and environmental justice within her academic and professional career. Samantha recently graduated summa cum laude from UCLA in 2022 with a Master's degree in Public Policy as well as cum laude from Scripps College in 2018 with a Bachelor's degree in Environmental Analysis.
In her Master's Program, she explored courses and knowledge from interdisciplinary fields like sustainable science, community engagement, policy, urban planning, and law, which have inspired her approach in her career. In her current role at Climate Resolve, Samantha writes grant proposals and accesses new funding opportunities and relationships.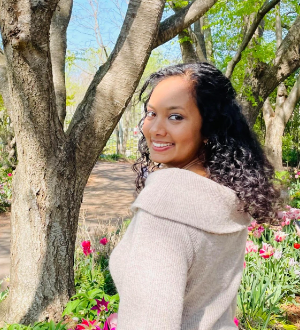 Mentor Chantal Madray – As a first-generation American and Brown woman from a low-income family and frontline community, she too has seen how flooding from extreme storms, which have only increased in duration, frequency, and intensity, have affected her family and extended family in Queens, NY–disproportionately burdening communities of color, low-income communities, and immigrant communities. These lived experiences ignited her passion for racial and climate justice. She recently joined the phenomenal all-woman team at People's Climate Innovation Center (Climate Innovation) as Program Manager for the National Association of Climate Resilience Planners (NACRP)!
NACRP is a national network of community-driven planning facilitators, grassroots organizers, and multi-sector partners that fosters effective community-driven racial and climate justice solutions through training, peer learning, referrals, and capacity-building. Chantal holds a Bachelor's in Environmental Thought & Practice and Global Sustainability, as well as a Master's in Urban and Environmental Planning from the University of Virginia (UVA).
Shared Values in Adaptation
In the mentorship process, Samantha was looking for the mentorship of another woman of color navigating the adaptation world, and she was able to find Chantal, an experienced professional with similar values in social justice and racial equity at the center of the work she does. Chantal has been able to answer Samantha's multitude of questions about the pros and cons of working at the federal level, the importance of ensuring one's chosen workplace aligns with one's personal values, and recommendations on professional development training opportunities. Along the mentorship process, Samantha has been inspired by Chantal and her ability to center her values in not only the work she does but in the places she chooses to work as well. Samantha knows there are so many different ways to be involved in the adaptation field, but Chantal has highlighted the importance of putting community and power building first when pushing for participatory policy development and community-driven planning for transformational change.
Through Chantal's and Samantha's discussions, they found common ground in understanding that the climate crisis is a systems crisis.  Samantha, as a recent Master's in Public Policy graduate, sees this exemplified in her current work within policy advocacy and climate resilience funding for adaptation solutions that are tailor-made for resource-underserved and climate-vulnerable communities. Chantal has exemplified through her shared work experience how active listening, effective communication, and community power building have been, and are key to, bringing about meaningful change. In Chantal's recent roles, she has been able to work directly with community members and practice some of the vital skills for equitable resilience work, and Samantha has been able to learn what that looks like in practice for an everyday job. Samantha and Chantal also understand that community-driven planning is an essential but often overlooked process to develop plans and strategies. From both of their professional experiences, they stress the need for ongoing, engaged, and compensated community engagement in every step of the climate adaptation planning process for all entering the adaptation field. 
Fun Facts About the Mentee and Mentor
Chantal works for a fully BIPOC and woman-run and led organization. And Samantha would like to work for one too!
Samantha likes to travel and recently attended a wedding in Cabo, Mexico! Chantal enjoys traveling too and once studied abroad in Costa Rica!
Thank you to both for sharing what they have learned! Take time to learn more about ASAP's Mentorship Program.