MENTORSHIP SPOTLIGHT: Exploring Climate Adaptation in the Private Sector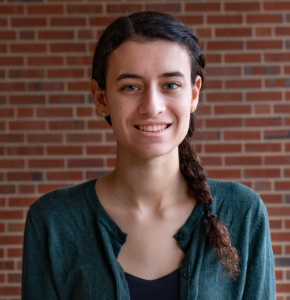 Mentee Danielle Curri is a graduate of North Carolina State University with a degree in Civil Engineering. During her time in school, she spent three years serving as the lead researcher on a project developing an optimization model to assist with sustainable industrial development. This project helped spark her passion for sustainable infrastructure. Over the past two years, Danielle has worked as a Civil Engineering Analyst at Kimley-Horn.  While her primary practice area is transportation planning and traffic operations, she has been working to incorporate climate adaptation into her career.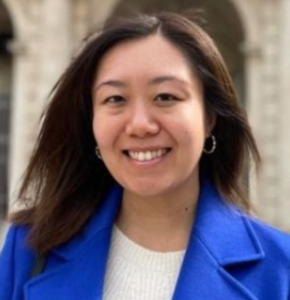 Mentor Alua Suleimenova is a corporate sustainability strategist with 6+ years of international experience in climate program management, water stewardship, and ESG strategy. Alua currently works as a Global Sustainability Program Manager for Marvell Technology. Before joining Marvell, she worked as a sustainability consultant providing advisory services to Fortune 500 companies focused on developing and enhancing climate-related programs and initiatives. Previously, she worked as a project consultant with two United Nations agencies and as a sustainability analyst for a multinational buildings material company. Alua holds a bachelor's degree in Environmental Science and a master's degree in Water Science and Engineering. 
Throughout the 2022 Mentorship Program, Danielle and Alua have been exploring ways to grow as a private sector adaptation professional. One focus has been identifying resources to build technical expertise for climate adaptation such as online training courses and certificate programs. Additionally, Alua has been encouraging and helping Danielle leverage opportunities for networking to grow as a climate adaptation professional. Alua has provided great tips on how to leverage LinkedIn, reach out to others, and form professional connections. Discussions have also included different specialties within the climate adaptation field and different career paths. Additionally, Alua has been helping Danielle identify skills from her background in consulting that transfer to the adaptation field.
"One of my main reasons for joining the ASAP Mentorship Program was to gain more direction as a climate adaptation professional. Going into the program, I knew I had a passion for resilient and sustainable infrastructure but was lost on how to grow that passion into a career. Alua has helped introduce me to a variety of adaptation career paths and specialties. She has helped me articulate my goals as a climate adaptation professional and provided guidance on how to reach those goals." – Danielle
Thanks to both Mentorship Program participants for sharing what they have learned! Stay tuned as applications for the 2023 program participants opens this fall!