Mentorship Spotlight: Choosing partners/battles wisely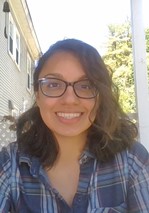 Mentee Ana Mejia has 3 years experience in the adaptation field working with nonprofits and natural resource agencies. She serves as the Environment Organizer with the Vermont Releaf Collective working to empower and elevate the voices of Black, Indigenous, People of Color on environmental issues so that every member of the BIPOC community can thrive in a safe, healthy, and resilient environment. Her lived experience as a community organizer in BIPOC, low-income, and immigrant communities informs her approach to climate resilience. Ana lives in unceded Abenaki land, settled as Hartland, VT. This is her first year participating in ASAP's mentorship program.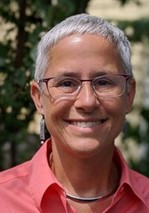 Mentor Julie Wormser has over 10 years of experience in the adaptation profession, currently as deputy director of the Mystic River Watershed Association (MyRWA). She co-founded and co-leads the Resilient Mystic Collaborative, a 20-municipality voluntary partnership in the Mystic River Watershed. Prior to joining MyRWA, she worked for over twenty years as senior policy staff for a variety of non-profits including Boston Harbor Now, The Boston Harbor Association, Environmental Defense Fund, Appalachian Mountain Club, and The Wilderness Society. She lives in the Mystic Watershed, the original home of the Massachusett Nation. This is her first year participating in ASAP's mentorship program.
The adaptation field is always growing and evolving which makes ASAP's mentorship program very useful to both newcomers and seasoned experts. Ana Mejia, a newcomer to the field, was excited to be paired with Julie Wormer, an adaptation professional with over 10 year of experience, to receive words of advice and share some of her own insights. Over the past 3 months, Julie has been providing Ana advice on how to prioritize projects and partnerships and how to avoid burnout. Ana often struggled identifying which partnerships and projects were worth the investment of her limited capacity as part-time environment organizer representing a BIPOC network. Through their monthly chats, Julie has been teaching Ana how to communicate expectations with potential partners early on and how to prioritize partnerships with the most potential for positive impact. Julie and Ana have also discussed choosing battles carefully and building relationships and trust with wealthy funders before challenging the inequitable ways they operate. Aside from strategies, Julie has also provided Ana with tons of moral support as she finds her place in the adaptation field.
Thanks to both for sharing what they have learned!