Mentorship Spotlight: Learning about resilience- as a career and in life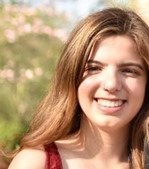 Mentee Veronica Correa is a rising second-year master's student at the University of Michigan School for Environment and Sustainability. She is especially interested in urbanization, environmental behavior change, and how to effectively communicate environmental issues to diverse audiences. She previously studied at the University of North Carolina-Chapel Hill, where she was active in student journalism. In her spare time she is probably reading a book on the couch or taking pictures of her cat, Gia.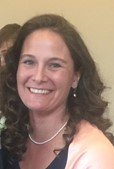 Mentor Amanda Farris has worked with the Carolinas Integrated Sciences & Assessments (CISA) at the University of South Carolina for over nine years. She initially began as the Communications and Outreach Specialist and moved into the Program Manager's position in 2017. She recently led the Carolinas Climate Resilience Conference, which was hosted as a hybrid event May 10-12 in Durham, NC and online. In her free time, she enjoys practicing yoga, gardening, and cooking.
As a mentee, one of Veronica's goals at the start of the program was figuring out how to prepare for the full-time job search. More specifically, she wanted to learn how to find an employer whose work would align with her long-term goals and values. Amanda has helped Veronica a lot just by listening during one-on-one calls and connecting her to others who work in adaptation. Veronica has learned that networking doesn't have to be scary – there are a lot of ways to find common ground with others and people are really willing to help early-career environmentalists get started. Having the Mentorship Program to help facilitate these connections has been so helpful.
The mentoring pair has also discussed that there isn't just one way to work in adaptation or to make a difference in your career. Even though Veronica doesn't know exactly what the rest of her adaptation career will look like, she's learned that there are plenty of opportunities to apply her existing skills. The pair has also enjoyed sharing how they integrate yoga practice into their routines and how it supports them in approaching challenging situations with a sense of optimism and opportunity.
Thanks to both for sharing what they've learned!