Local and Regional Hubs Microgrant Projects Making Progress
ASAP is supporting three microgrant projects to catalyze members' collaborative, place-based climate change adaptation work and stimulate grassroots involvement in the ASAP network. The three project teams have been hard at work since launching their projects this fall. Read on to see where they are now and how you can get involved!
One of the main goals of the Hubs Microgrant Program is to activate grassroots engagement across the ASAP network. See something below that interests you? Get in touch with the Project Team, they will be excited to hear from you! Also check out ASAP's Living List of Networks to tap into additional networks in your local area.
Asheville Climate Equity Dialogue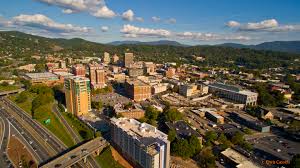 Project Goal: ASAP members in Asheville are developing opportunities to engage local residents in a climate equity dialogue to enhance Asheville's Climate Resilience Assessment Plan. Through six interactive dialogue and engagement sessions, this project connects community leaders and ASAP experts to enhance local peer connection and create the space to increase the diversity of voices involved in climate action deliberations.
What They're Up To: The team has been hard at work building cohesion and creating team synergy. The group has identified three methods to engage the Asheville community in a climate equity dialogue- world cafes, collecting stories and building narratives, as well as building scenarios and worldviews. Currently, the team is testing how these three methods work together and how they may apply to various community groups.
Putting justice, equity, diversity and inclusion priorities into action, the team is exploring existing local efforts made by underrepresented groups rather than assuming they have all the answers for what will serve the community. Through this collaborative framework, the project aims to advance climate equity in Asheville through community listening and learning while understanding and exploring impacts of those impacted by climate change.
The Asheville team also shared their story with the ASAP Network as part of our Co-Creation series "Bridging the Partisan Divide with Resilience Solutions" event.

Project Team: Geoffrey Habron (Furman University), Laura Lengnick and Laura Anthony (Cultivating Resilience, LLC), Jennifer Runkle (NC State, NOAA National Centers for Environmental Information), Jim Fox and Aashka Patel (NEMAC + FernLeaf), Ned Gardiner (NOAA Climate Program Office), Megan Odom (The Collider).
Want to learn more? Contact Geoffrey Habron
Baldwin Hills Conservancy Resilience Hub – Los Angeles
Project Goal: Climate Resolve and SLATE-Z are collaborating to produce a detailed study on a resilience hub for the Baldwin Hills Conservancy in Los Angeles. The study examines community risks and suggests actionable solutions, analyzes resilience hub best practices, and covers topics such as independent energy sources, water supply, and information dissemination.
What They're Up To: The team has been busy connecting with local stakeholders to conduct a targeted accessibility needs assessment to ensure equal access to the parklands. The team is especially proud that they are prioritizing community focused resiliency plans. This community centric focus has garnered a lot of interest across California and State officials are recognizing the project as an important case study for other areas of California.
Tapping into the California ASAP Network, the team presented their progress with the Los Angeles Regional Collaborative. After sharing out project updates, the team hosted small group discussions to create space for feedback on how to develop their resilience plan and identify barriers for implementation.
Project Team: Natalie Hernandez, Jonathan Parfrey, Woodrow Covington, Chase Engelhardt, Seth Jacobson, Thelma Briseno, Mariana Estrada, Gabriel Varela
Want to learn more? Contact Gabriel Varela
Southwest Practitioners Adaptation Network
Project Goal: ASAP members in the Southwest are developing a network visualization tool and website for the Southwest Practitioners Adaptation Network (SPAN) to increase member connectivity and allow for better access to resources, expertise, and events. Improving this critical network infrastructure will catalyze SPAN's member engagement across the Southwest and enhance connections to the ASAP network regionally and nationally.
What They're Up To: The team is excited to announce the launch of the SPAN webpage! The goal of this webpage is to be the home for adaptation practitioners in the Southwest and provide a space to build adaptive capacity and tangible adaptation outcomes in their region. As part of the Virtual Southwest Adaptation Forum (taking place April 6-8), the team will launch the membership portal of the SPAN website and recruit members to join the SPAN network.
Looking ahead, the team will be hosting an event this summer to connect ASAP members and those engaged with the Southwest Adaptation Forum. Want to be invited? Connect with Amanda Leinberger.

Project Team: Kathy Jacobs and Amanda Leinberger (Center for Adaptation Science and Solutions), Carolyn Enquist (SW Climate Adaptation Science Center), Ladd Keith (U. Arizona Extreme Heat Network), Emile Elias (USDA Southwest Climate Hub), Benét Duncan (Western Water Assessment).
Want to learn more? Contact Amanda Leinberger

One of the main goals of the Hubs Microgrant Program is to activate grassroots engagement across the ASAP network. Saw something that interested you? Get in touch with the Project Team!