Celebrating North Carolina and Emerging State Adaptation Leadership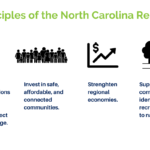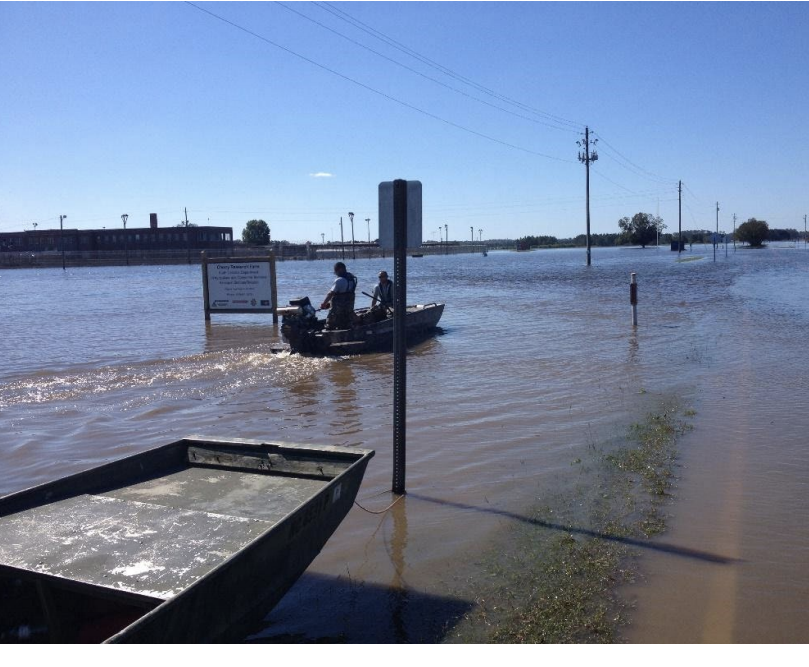 Marlena Byrne, Katie Spidalieri, Annie Bennett, Ned Gardiner, Jim Fox, and Aashka Patel contributed to this story.
As Gulf Coast communities rise from Hurricane Laura, ASAP members share how strong storms can give way to strong leadership.
When Hurricane Florence pummelled North Carolina in 2018, on the heels of 2016's Hurricane Matthew, attitudes about climate change were already shifting in the state. These storms—Matthew took 25 lives and cost $4.8B, Florence took 43 lives and cost $24B— underscored the urgency of the climate crisis and shifted the conversation around how North Carolina should build back from them. Executive Order 80 gave voice to that urgency, mandating state action and resulting in the NC Climate Risk Assessment and Resilience Plan, released this summer.
Plans alone don't get results but good plans support effective action. In North Carolina, breaking down agency silos and establishing a shared vocabulary and conceptual model of climate, hazards, measurable impacts, and potential actions to build resilience was critical. Partnering with academic institutions, federal agencies, local governments, nonprofit organizations, business owners, and community members resulted in a plan grounded in the best science and an approach that will bring results to communities. In particular, according to the Georgetown Climate Center, the plan is more successful than other states in addressing equity.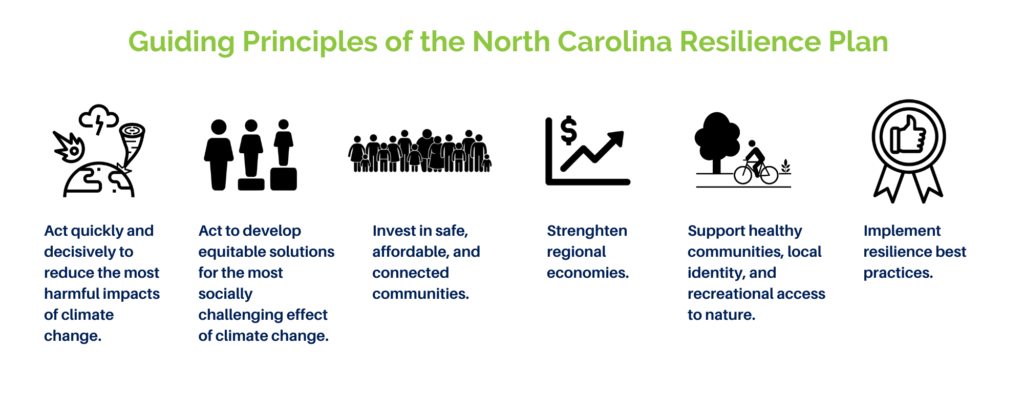 Having an office dedicated to resilience work – NCORR, led by NC Chief Resilience Officer and ASAP Member, Jessica Whitehead – is maintaining momentum for implementation across agencies and ongoing collaboration with local governments and NGOs. Together with NC Division of Coastal Management, NCORR just launched the North Carolina Resilient Communities Program. The program leverages state funding and grants from the National Fish and Wildlife Federation and Economic Development Administration to help communities develop shovel-ready local resilience projects, create a statewide resilience guidebook, and provide training and technical assistance to enhance resilience in rural communities.
A statewide resilience plan is often a first step, but not necessarily the key factor, in the success of state-led adaptation efforts. According to Georgetown Climate Center's State Progress Tracker, 33 states lack a statewide adaptation plan. However, states also address adaptation through sector-specific plans and political action. Regardless, leadership at any level must give way to work on the ground. In North Carolina, what began with developing policy recommendations applicable across state government is leading to tangible shifts in resources to enable that work: factoring resilience into state spending decisions and providing technical expertise and funding to local governments.
By the Numbers
Hurricanes Florence and Matthew pushed North Carolina to take state level action, including a comprehensive climate risk assessment and resilience plan. North Carolina joins 17 other states with adaptation plans, as state leadership continues to evolve in this space.
| | |
| --- | --- |
| $24 billion | in damage from Hurricane Florence in NC in 20182. |
| 744 | Documented impacts to government activities within 11 sectors3. |
| 33 states | lack a statewide adaptation plan1. |
Source:
1. State Progress Tracker, Georgetown Climate Center.
2. North Carolina Climate Risk Assessment and Resilience Plan, North Carolina Department of Environmental Quality.
J. Fox, personal communication, August 25, 2020. NEMAC+FernLeaf.
What We're Reading
North Carolina Climate Risk Assessment and Resilience Plan
The North Carolina Climate Risk Assessment and Resilience Plan is the state's most comprehensive effort to address North Carolina's vulnerability to climate change. The plan is a framework to guide state action, engage policy-makers and stakeholders, and facilitate collaboration across the state. Read the Executive Summary and Key Findings here. The full plan is available here.
Exploring Lessons from Richmond, VA