Adaptation Is On The Ballot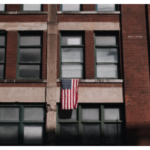 Very few events in the world are as influential as the U.S. federal election, and this election is like none other.

Throughout our history we have seen policies implemented –or removed– to have hindered progress to slow climate change, but these past four years have been brutal not only in our approach to science but in our ability to act on it. Symbolic acts, such as removing the words "science" and "climate" from government websites, and more consequential acts like proposing large cuts in funding for scientists and appointing Supreme Court Justices who haven't made up their mind about climate change, will have a lasting impact in our country.
This administration has eliminated virtually all the public safety rules and recommendations made by the EPA under previous mandates, putting more people at risk to suffer from conditions related to pollutant exposure. The president has replaced scientists with industry representatives, has repeatedly denied that climate change is real, and has taken this one step further by withdrawing our participation from major international agreements to mitigate it. Climate change is already causing an increase in the number and reach of wildfires, tropical storm intensity, sea-level rise, and extreme flooding/drought intensity. Today, more than ever, our scientific institutions and knowledge are weakened, and now is the time to do something about it.
Our future is on the ballot. A future in which we can mitigate and adapt to the growing climate crisis, we can adequately adopt policies to assuage the magnitude of the COVID-19 pandemic, we can stop the confinement of children in cages at the border, and the ransacking of indigenous nations and their territories. We can make a future in which Black Lives not only Matter, but they thrive.
This is a once in a lifetime opportunity to get back on track and build a country based on equity and justice, where our communities are safe and healthy, and can demand and exercise their rights.
By the Numbers
Climate change and adaptation need to be addressed at every level of government. However, the current administration has taken numerous steps to revoke environmental protections and reverse progress in the fight against climate change. Here are some important numbers detailing the actions of the last four years regarding federal environmental protections and regulations, appointments, and resource valuation.
85% & 51% 

Actions taken to weaken environmental protections and regulations1.

$6 ($1)

 dollars
Is the federal (discounted) social cost of carbon established by the federal administration. It was previously set at $452.

20

Climate change deniers appointed as agency leaders and advisers in the last four years3.

3

Supreme Court Justices appointed by the current administration, making it six conservative judges to rule on climate change issues4.

85%

&

51% 

The reduction of Bears Ears and Grand-Staircase Escalante National Monument protected land, respectively. This marks the biggest elimination of public lands protection in U.S. history5.
Sources:
1. What is the Trump administration's track record on the environment?, and Tracking deregulation in the Trump era, Brookings. 
2. The Trump EPA is vastly underestimating the cost of carbon dioxide pollution to society, new research finds, Yale Climate Connections. 
3. Climate change skeptics run the Trump administration, Politico. 
4. Why Amy Coney Barrett's addition to supreme court may undermine climate fight, The Guardian.
5. Open for Business: The Trump Revolution on America's Public Lands, Yale Environment 260, and Donald Trump's five most dangerous attacks on the environment, The Guardian.