Mentorship Spotlight: Personal Resilience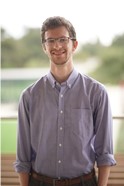 Mentee Sam Horowitz is an MEM candidate at the Yale School of the Environment. He was born and raised in NYC, where his experience with Superstorm Sandy sparked a passion for climate adaptation and resilience. He has advised the DNC Council on the Environment and Climate Crisis, written policy for a 2020 presidential campaign, and helped enact landmark climate policy in New York as a Field Advisor with Our Climate, a youth-focused climate advocacy group. Sam also served as President of the Democrats of the Claremont Colleges, helping to make the schools some of the most civically engaged in the country. Sam is a graduate of Pitzer College.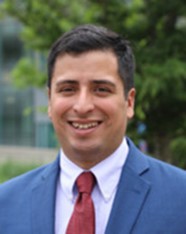 Mentor Celis Brisbin is a management professional with over ten years of experience in creative and engaging climate solutions across various countries and industries. He is currently a Public Assistance Task Force Leader at FEMA, where he works on infrastructure projects related to climate resilience and recovery. Celis' passion for climate solutions emerged when he witnessed the devastation of record droughts and storms while serving in the Peace Corps. Prior to FEMA, Celis worked to increase the availability and feasibility of renewable energy in the Northeast, where he developed innovative financing solutions that made community solar possible for small businesses, and held the position of Deputy Director for the Massachusetts branch of the US Green Building Council. Celis holds an MEM from Duke's Nicholas School of the Environment and a BA in Community and Environmental Planning from the University of New Hampshire.        
Through the Mentorship Program, Sam and Celis have discussed how to weave their various professional and life experiences into a single coherent and compelling narrative. They have highlighted the importance of self-reflection through this narrative building process. Following their discussions, Sam has grown to be more confident in not selling himself short and becoming comfortable in speaking to his experiences and skills.
Personal resilience was also a key part of the pair's discussions. They acknowledged that life is not always a clear path, and that we have to adjust our goals, pitches, and skills in order to be resilient and adapt to changing circumstances. Personal resilience has become even more relevant to Sam as a recent graduate and in a world ridden by both a pandemic and a recession. They are both grateful that the Mentorship Program created the space for them to think about how their work is greater than themselves and their ability to strive for more, get further and move the needle using the lessons, networking and passion that was catalyzed by their mentoring relationship.
Thanks to both for sharing what they've learned!