MENTORSHIP SPOTLIGHT: Your Values and Pivoting to an Adaptation Career
This Mentorship Program Spotlight highlights a mentee and mentor duo focused on values and making successful transitions to a career in adaptation. Meet Mentee James Holman and Mentor Dana Brechwald!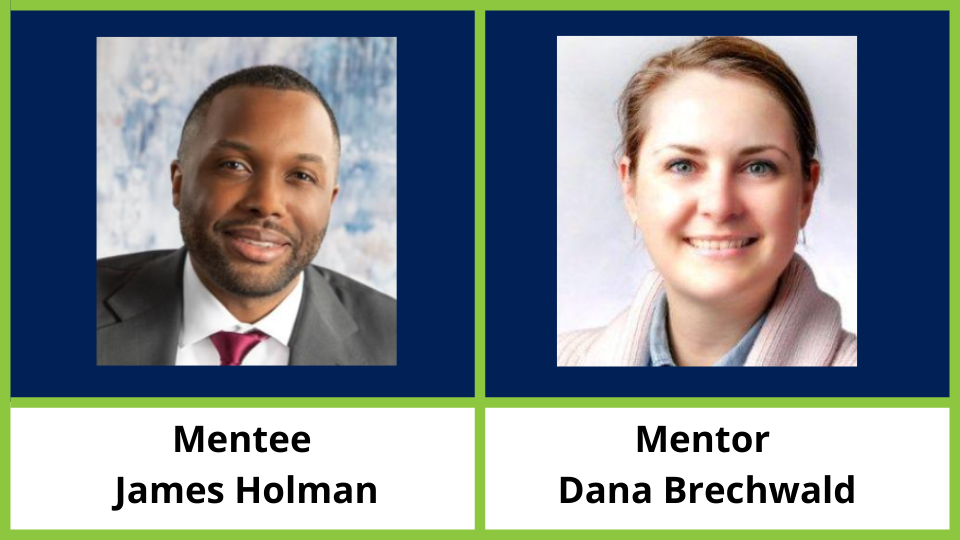 Mentee James Holman is a professional Civil Engineer with 14 years of experience in engineering project management and design. Throughout his career, the projects he has enjoyed the most have been purpose-driven, people-centric, and exploring adaptation solutions from an engineering perspective. These specific qualities have driven him to make a career pivot into the adaptation field. Normally based in the Washington, D.C. metro, James is currently consulting this summer for a social-ecological organization in the Dominican Republic. From this experience and guidance from ASAP's Mentorship Program, James is excited to see where this career transition takes him.
Mentor Dana Brechwald is the Assistant Planning Director for Climate Adaptation at the San Francisco Bay Conservation and Development Commission, a California State agency seeking creative solutions for region-wide adaptation planning along the San Francisco Bay shoreline. She leads the Bay Adapt Initiative and the Adapting to Rising Tides Program, whose mission is to increase collaboration, provide resources to amplify capacity, elevate a collective voice to funders and legislators, and answer hard questions so cities and communities don't have to do it themselves. Dana has previously worked on disaster recovery, earthquake, and wildfire planning. Dana's approach to her work is to identify commonalities and multi-faceted solutions, demystify new ideas, and support the people working in this space so they don't feel overwhelmed or burnt out but instead empowered to create a better future.
Pivoting to a Career in Adaptation
At first glance, the adaptation field can appear to be an endless pool of possibilities for climate resilience professionals. The number of sectors is so vast that it can be overwhelming for one to find their niche. On the other hand, it is refreshing to learn about the different varieties of work in this field that, when put together, encompass our best response to climate change. This is where Dana and James started their mentorship program journey as they began to explore how one can find their place in climate resilience.
From the onset, James was impressed with Dana's professional journey to Assistant Director for Climate Adaptation. From their early discussions, Dana shared how she prioritized connecting with professionals in her desired field and learning what fits best with her values. She also left room for growth to follow paths she may not have planned out from the beginning. Dana's experience inspired James to follow his own similar path to explore how he can utilize his respective skills in adaptation.
One of the most rewarding subjects Dana and James worked on after their initial meeting was identifying James' work values. After a series of exercises that identified these, James was able to target some adaptation pathways that best aligned with himself. He also better understood why he enjoyed working on certain aspects of his previous engineering projects, such as consulting with FEMA. This experience was invaluable because it reinforced his desire for a career transition into adaptation and provided a pathway he could carve out, using his own experiences from engineering and personal values, that would keep him true to himself. In addition to this, Dana also shared some contacts from her previous organizations that could provide different insights into their adaptation careers. They are currently working on how James can best display his transferable skills in his resume and cover letter.
While a career transition can be daunting, especially in a field as vast as climate adaptation, Dana and James continue to work together and explore the best possibilities for a career pivot. Through her guidance, professional network, and experience, Dana has given James the tools to kickstart and carve out his own path in the vast adaptation arena.