MENTORSHIP SPOTLIGHT: Incorporating Climate Adaptation Policy- A Localized Approach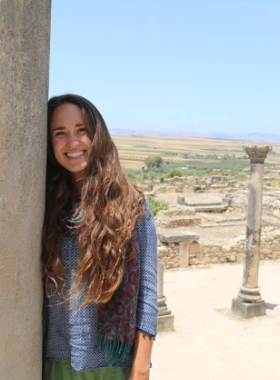 Mentee Jayla Lundstrom is an Economic Development Coordinator with Salt Lake County where she works on EPA Brownfields programs to assess and remediate environmental contamination in underserved neighborhoods. Prior, she worked as an AmeriCorps VISTA for the Alaska Native Tribal Health Consortium where she supported Alaska Native communities in securing grants to understand climate impacts on community infrastructure. Jayla is interested in the intersection of grassroots community engagement, economic development, and climate adaptation.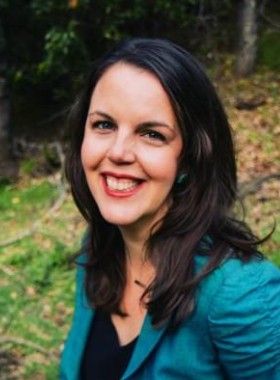 Mentor Jamesine Rogers Gibson has nearly 20 years of experience advancing equitable climate mitigation and adaptation, clean air, resilient clean energy and infrastructure, public health, and smarter land use and transportation systems through cutting-edge strategies, policies, and initiatives. She has worked at all levels of government (U.S. Congress, Federal, State, and Local), two non-profits, and a foundation. Her recent pro bono work focuses on the intersection of climate with equity and business. Currently, she is a Senior Advisor on Climate for the Bay Area Air Quality Management District.
Based on their experiences working for the public sector, Jayla and Jamesine spent much of the mentorship engagement discussing how to successfully implement climate adaptation strategies in local government. Climate adaptation strategies are often thought of as large-scale infrastructure projects that require a lot of capital and political buy-in. However, effective climate adaptation strategies can also be small-scale, localized, and intersectional. Climate adaptation in Salt Lake County, Utah looks different from climate adaptation in the Bay Area of California due, in part, to varying political contexts that affect stakeholder interests, staff capacity, and resources. Nevertheless, as Jamesine shared, there is an opportunity for action by anchoring climate adaptation to the priorities and mandates of decision-makers and stakeholders.
Jayla, for example, works to remediate environmentally contaminated properties and on a workforce development program that supports low-income individuals in completing training programs and securing high-quality jobs. These programs address policy concerns for the community and County leadership. From a climate adaptation lens, these are seemingly disparate activities. However, cleaning up known contamination in blighted neighborhoods strengthens communities and makes them more resilient to climate impacts. Similarly, supporting low-income individuals in entering high-paying jobs advances community economic mobility and stability. These activities can also lay the groundwork for community engagement to inform climate adaptation planning. With the lessons learned throughout this mentorship engagement, Jayla will continue to work to integrate climate adaptation into policy priority areas through a localized, intersectional lens. 
Interested in becoming a mentor or mentee? Submit an application to join the ASAP Mentorship program by November 20 or learn more!