MENTORSHIP SPOTLIGHT: Climate Resilience and Adaptation Conversations Between the Public and Private Sector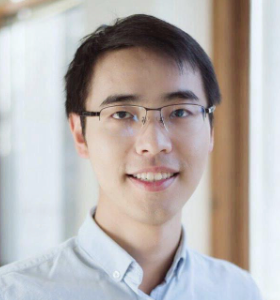 Mentee Sidney Chen is an associate consultant at WSP USA with an educational background in development practice with a focus on sustainability and climate change. Sidney supports clients by providing strategic and analytical support. Specifically, he helps clients assess business risks and opportunities associated with the physical impacts of climate change and the transition to a low-carbon economy, conducts client benchmarking, and develops roadmaps aligned with the recommendations of the Task Force on Climate-Related Financial Disclosure (TCFD).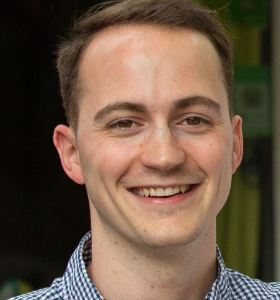 Mentor Ben Sweeney is a Watershed Management Specialist with the New Hampshire Department of Environmental Services (NHDES). He works with New Hampshire's coastal communities to address their stormwater management challenges and increase their resilience to worsening coastal flood hazards. Before his current role, Ben was a NOAA Coastal Management Fellow with the NHDES and the Piscataqua Region Estuaries Partnership. He gained private-sector experience providing stormwater, wastewater, and drinking water asset management services to communities throughout northern New England. Ben holds an M.A. in Marine Affairs from the University of Rhode Island and a B.S. in Environmental Engineering from the University of New Hampshire.
Ben and Sidney have discussed a series of topics throughout the 2022 Mentorship Program, yet one topic has been the main focal point. The main focus has been on "how to be a climate adaptation professional professionally and technically". As Sidney recently entered the climate adaptation space, he is curious to discover how more experienced professionals have navigated their early career stages. During the mentorship, a few questions were raised: how to network as a young professional, maintain a good work-life balance, and improve public speaking skills. Ben shared many great tips and experiences from when he first encountered similar situations. Sidney finds the experience sharing valuable as the type of knowledge is often lacking during academic training.
Apart from the professional career development, Ben and Sidney discussed many on-going changes in the climate adaptation space, including the Bipartisan Infrastructure Bill and the SEC's proposed rule on climate disclosure. Ben and Sidney shared their perspectives on how such policies might influence the public and private sectors.
Sidney quickly picked up on Ben's deep passion for nature and conservation. The image of a New Hampshire river surrounded by wildflowers on his zoom background tells the story! Ben also enjoyed getting to know Sidney on a personal level through stories of Sidney's travels to various West Coast cities with friends. His positive attitude and bright smile undoubtedly make Sidney a joy to work with!
Thanks to both for sharing what they learned!