Mentorship Spotlight: Beginnings in Multidisciplinarity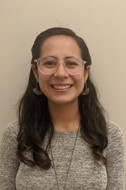 Mentee JUANITA BALLESTEROS comes from a multidisciplinary background, having recently graduated with a Master of City Planning and Master of Landscape Architecture from UC Berkeley, with prior training as an architect from her undergraduate education at MIT. She is interested in the intersections of planning and design within urban spaces, pulling from multiple lenses to craft more holistic solutions. Specifically, she is passionate about urban resilience and tackling the challenge of adapting our cities to the changing conditions of climate change and sea level rise. She believes that we must create cities and places that are environmentally and socially resilient, and is committed to pursuing this path through her work.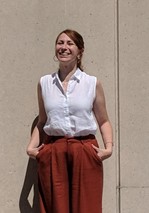 Mentor DALIA MUNENZON, an Associate at One Architecture, has a decade of professional experience in architecture and urbanism, focusing on adaptive strategies and resiliency methods. She leverages experience in urban systems design, environmental planning, and architecture to work with local communities across scales towards resilient cities and urban environments. Dalia's work on resilience is focused on waterfront design and long-term strategic planning. Dalia received a Master's in Architectural Studies from MIT and a Bachelor's in Architecture and Town Planning from the Technion Israeli Institute of Technology. She hopes to carry forward her knowledge and experience to promote healthy, inclusive, and resilient cities in the 21st century.
Dalia and Juanita are at the beginning of their mentorship journey and have started to explore two major themes: networking and the intersection of design, planning, and resilience. As a student who graduated into the COVID pandemic and a frozen job market, Juanita has dedicated her energy during this time to network and forge relationships and understand what the broad world of "resilience" can look like. With the virtual world of the pandemic, it was easier for her to connect to a larger group of people, spanning across fields and geographies. Dalia has extensive experience in this, since her time with One Architecture has heavily centered around networking, forging relationships between design and resilience practitioners in Boston and now Houston. They will be exploring strategies for networking, considering questions such as: what are your goals, what do you hope to achieve, and how do you use that information? One big help is spreadsheets, keeping tabs on the person, their field, their contact info, etc. And, of course, color-coding it.
The second major theme is about their shared intersections of design, planning, and resilience. Coming from design backgrounds, they are versed in physicality and tactility, in place-based challenges. So the question is how and in what ways can this be applied to urban resilience? Especially considering that this particular focus of urbanism is still a fledgling and is in the process of being defined. This type of work can be done within many different capacities, so their conversations have focused on the following categories: positions within engineering firms, consultancies, and design firms. Generally, roles that are focused on adaptation and resilience, with design and planning as key areas of focus, are more available across large engineering firms who are expanding their capacity by providing the urban resilience expertise in-house. Consultancies are generally more research and policy focused, publishing reports but not necessarily involved in the design or physicality of projects. Design firms, architecture or landscape, might have a resilience focus or research capacity, but that is usually a component of the day to day, rather than a central focus of it. This sort of clarification and classification has been a helpful way to approach the field, especially for someone who is just coming out of grad school. There are so many different pathways and opportunities, but it is a niche field, and so there is no clear-cut path forward. Being able to explore this do-it-yourself career path together will be invaluable.
Thank you to Juanita and Dalia for sharing their experience in the Mentorship Program!