2020 Carolinas Regional Adaptation Leadership Award Finalists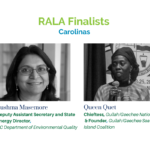 ASAP is thrilled to highlight the incredible accomplishments of the 2020 Carolinas Regional Adaptation Leadership Award Finalists. Thank you to our nominators and selection committee members who contributed the content for these highlights. Please join us for the awards ceremony celebrating these finalists and our finalists from New England live on the ASAP Facebook page at 12:00 p.m. ET on Wednesday, October 28!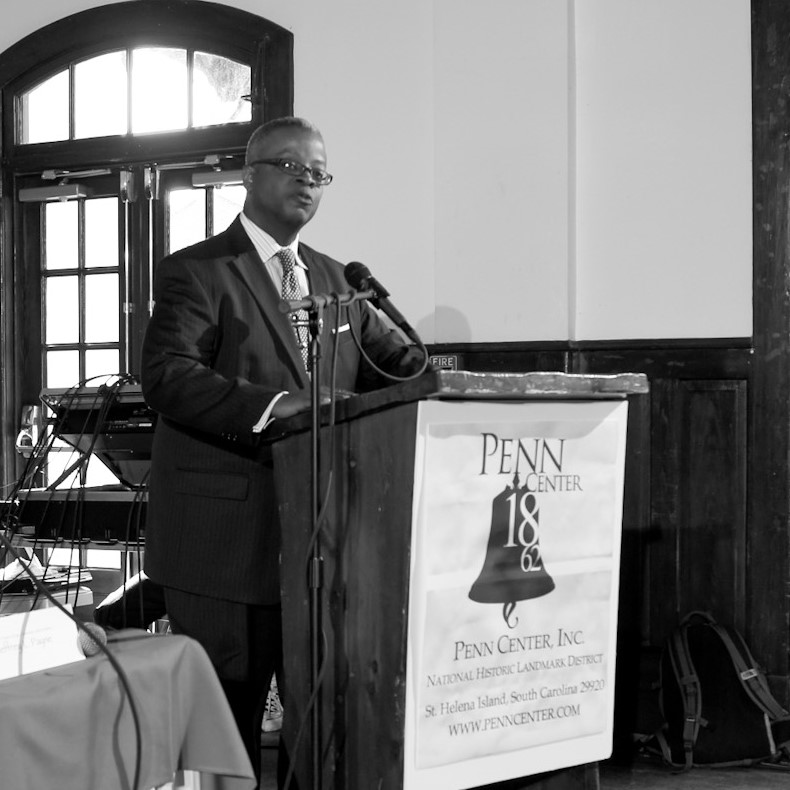 Albert George
Director of Conservation, South Carolina Aquarium
Nominator: Adam Stein
Albert is improving resilience in coastal South Carolina through innovative educational programs and unique partnerships.
Albert George espouses a vision for coastal South Carolina where all residents understand the need to prepare for climate impacts, regardless of their age, ethnicity, or education. He has enacted this vision through an impressive range of collaborative projects and programs that advance science, resilience and environmental justice. Albert possesses a keen understanding of the serious threat of sea level rise, storm surge and changing ocean conditions and their impacts on human health, safety, commerce, culture, wildlife and natural habitats in South Carolina and across the region. He is translating that knowledge through innovative partnerships with entities such as South Carolina Educational Television and the Medical University of South Carolina, demonstrating his excellence as an ambassador for resilience among the diverse residents of South Carolina.
Through the Resilience Initiative for Coastal Education (RICE), Albert has developed partnerships with South Carolina Educational Television and the Medical University of South Carolina to move the climate adaptation dialogue beyond elite scientific and policy discussions and make the topic accessible to everybody, particularly socially vulnerable communities in the South Carolina Lowcountry. Albert demonstrates a sophisticated understanding of climate adaptation as a systemic issue, engaging a significant range of sectors, disciplines, agencies, and citizens in these efforts. He creates win-win initiatives that deliver integrative solutions that achieve multiple benefits and create synergy among stakeholders.
Albert's work encapsulates the challenges and needs of all peoples who live, work and play in South Carolina and the region, including these impressive engagement and awareness-building programs:
Albert's commitment, strategic vision, and problem-solving skills ensure things move forward and get done in a just and balanced manner. The result is significant positive impacts for the people, environment, and economy of South Carolina.
---
Deputy Assistant Secretary and State Energy Director, North Carolina Department of Environmental Quality
Nominator: Marlena Byrne
Sushma is leveraging limited resources and shifting politics in North Carolina to plan for – and bring about – a more just and equitable climate future in the state.
In 2018, Governor Cooper signed Executive Order 80, requiring the state to integrate climate adaptation and resilience planning into policies, programs, and operations. Sushma Masemore was charged with leading the effort to prepare the Plan, with no dedicated funding and little staffing. Enlisting expertise from across the state, including ASAP organizational members NEMAC+Fernleaf and NOAA Climate Program Office, she led the development of North Carolina'sClimate Science report and Climate Risk and Reduction Plan. Although she began this work with a background focused more on climate change mitigation, Sushma dove deeply into her new role and created an environment of learning and engagement for all.
Sushma demonstrated sophistication in her approach to the Plan by encouraging state agencies to consider climate risks beyond physical impacts to state-owned infrastructure and calling for the inclusion of a climate justice chapter to address the fact that climate change does not affect all people equally. She succeeded in bringing together people from disparate backgrounds to form a stronger Plan, including creating alignment among several state agencies and hosting workshops across the state with residents, local government representatives, community organizations, and businesses.
Sushman's leadership is evident in her ability to accomplish such a monumental task with no dedicated funding in just twenty months.
To learn more about Sushma's vision and mission for a Climate Resilient North Carolina check out these links:
---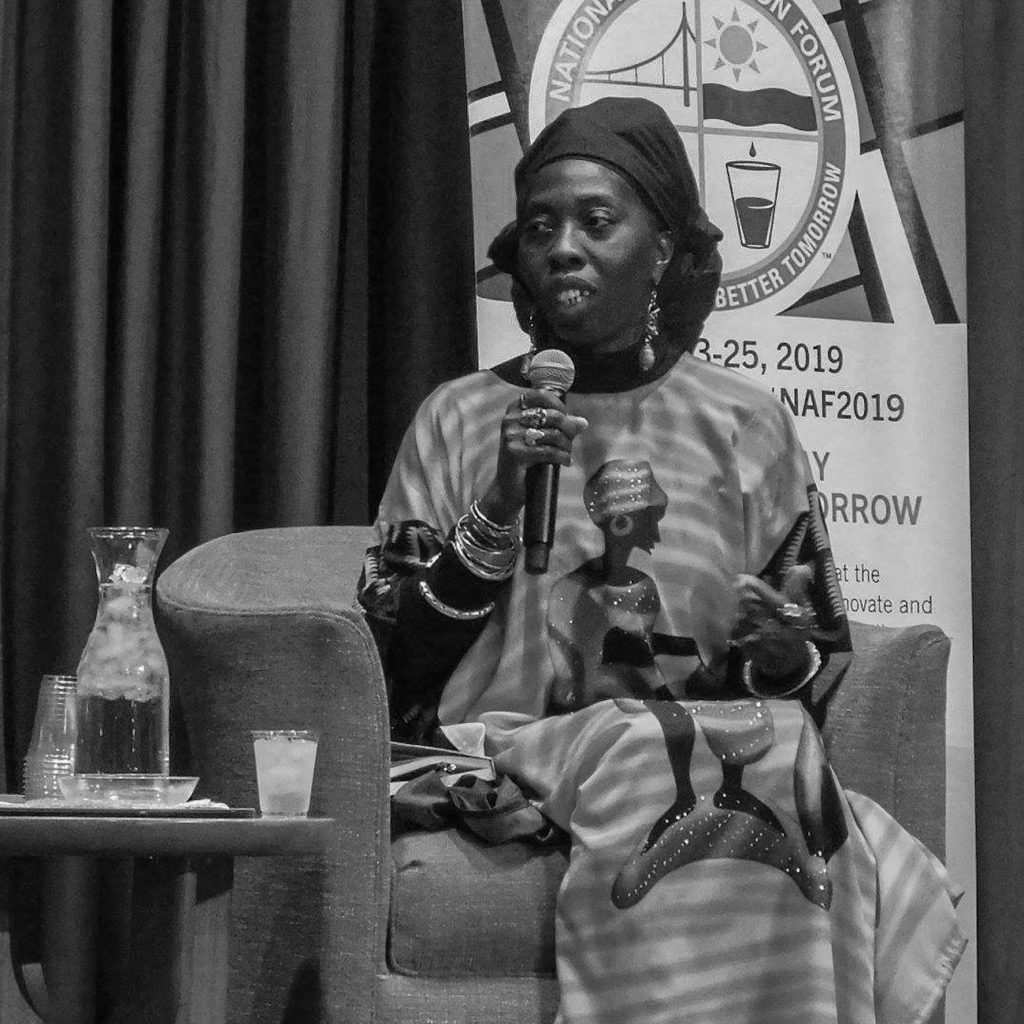 Queen Quet
Chieftess of the Gullah/Geechee Nation & Founder, Gullah/Geechee Sea Island Coalition
Nominator: Kwame Sha
Queen Quet is harnessing traditional knowledge to implement local solutions and speaking out with her unique message to achieve global impact.
An activist and mobilizer, Queen Quet is usually steps ahead of everyone else when it comes to strategy, planning, and messaging. Her ability to connect with people from completely different backgrounds is unmatched, and she makes the topics of climate change and resilience familiar and approachable to everyone who has the opportunity to engage with her. Queen Quet is energetic and passionate, and she has done tremendous work to articulate and communicate her strong vision for the Gullah/Geechee Nation and connect it to others' experiences.
Queen Quet formed the Gullah/Geechee Sustainability Think Tank to engage scientists, policymakers, activists, and academics to build preparedness, resilience and adaptation capacity amongst the Gullah/Geechee population. The Think Tank's annual Coastal Cultures Conference serves as an intergenerational and interdisciplinary space that helps people to think beyond their particular education and cultural views to more holistically approach climate challenges.
Queen Quet's presence at all levels – international to local – provides numerous platforms for her message of adaptation, inclusivity, and collaboration to address climate change, sea level rise, and resilience. She works within and outside her community to spread this message and build relationships to support adaptation work in the Gullah/Geechee Nation and beyond, including by engaging in the equity committee of the National Adaptation Forum and as an Agenda Setter in the Climigration Network alongside ASAP Executive Director Beth Gibbons. Through these platforms she effectively communicates the adaptation mechanisms being used by the Gullah/Geechee Nation and how they can be modelled in other coastal communities.
Queen Quet is in constant motion putting into action her passion and commitments as an advocate, teacher, mentor, and convenor. Experience Queen Quet's leadership and message through these inspiring videos:
---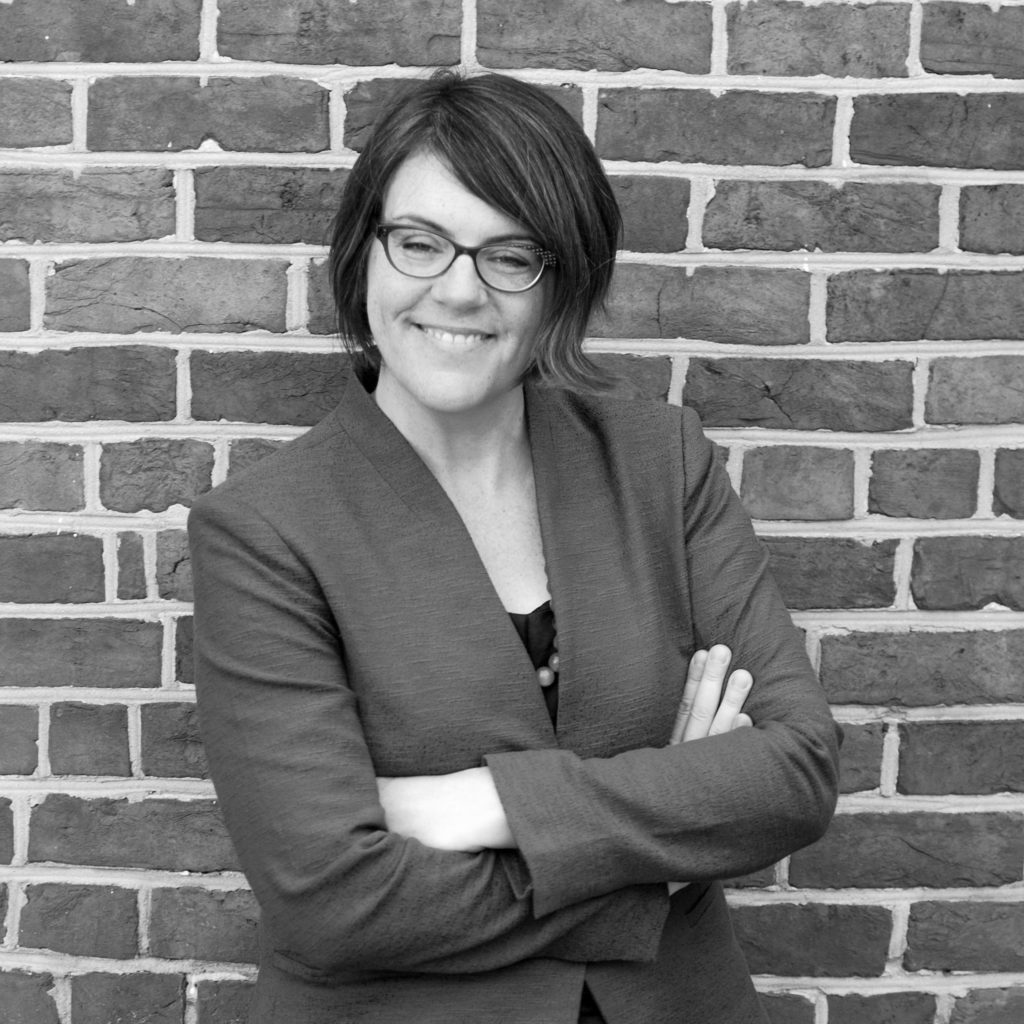 Lori Ziolkowski
Associate Professor, University of South Carolina, School of the Earth, Ocean and Environment
Nominator: Gwendelyn Geidel
Lori is inspiring individuals to make change through her innovative approach to climate education inside and outside the classroom.
In roles spanning a professorship at the University of South Carolina to Antarctic climate research to the City of Columbia climate committee, Dr. Lori Ziolkowski is constantly seeking opportunities to educate and inform on climate change in a way that's engaging and personable. Lori is a skilled translator of technical climate change science information with a keen ability to draw out nuance in experts' assertions. She goes beyond traditional communication modes to engage people with different backgrounds and motivations, inspiring action to meaningfully respond to climate impacts. Lori is an outstanding advocate for climate causes in the media, giving interviews supporting efforts to combat climate change with science-informed policy. She doesn't just seek to impact the understanding and decisions of others: Lori demonstrates commitment and adaptive thinking in her own choices as well, exemplified by her decision to shift focus from her work in the Antarctic because of her personal impact on climate change. This also underscores her understanding of climate change as a systemic issue and the challenging personal and professional decisions that come with addressing it.

Lori goes beyond the walls of a university to translate climate science to the general public, inspiring and educating future generations and future leaders. Listen to her inspiring message in this interview.
---
Regional Partner and Selection Committee Members
Thank you to our regional partner, Carolinas Integrated Sciences and Assessments, host of the Carolinas Climate Resilience Conference, and in particular to Amanda Farris.
Thank you to the 2020 Carolinas RALA Selection Committee Members:
Frank Alsheimer, NWS Weather Forecast Office, Columbia, SC
Ferdouz Cochran, Carolinas Integrated Sciences and Assessments
Rick DeVoe, SC Sea Grant Consortium
Jory Fleming, Carolinas Integrated Sciences and Assessments
Dana Haine, UNC Institute for the Environment
Kelly Larkins, Piedmont Triad Regional Council
Tancred Miller, NC Department of Environmental Quality
Sandra Rayne, NOAA Southeast Regional Climate Center
Anna Katherine Schwab, DHS Coastal Resilience Center of Excellence
Rebecca Ward, NC State Climate Office