ASAP Members Collaborate to Launch Policy Campaign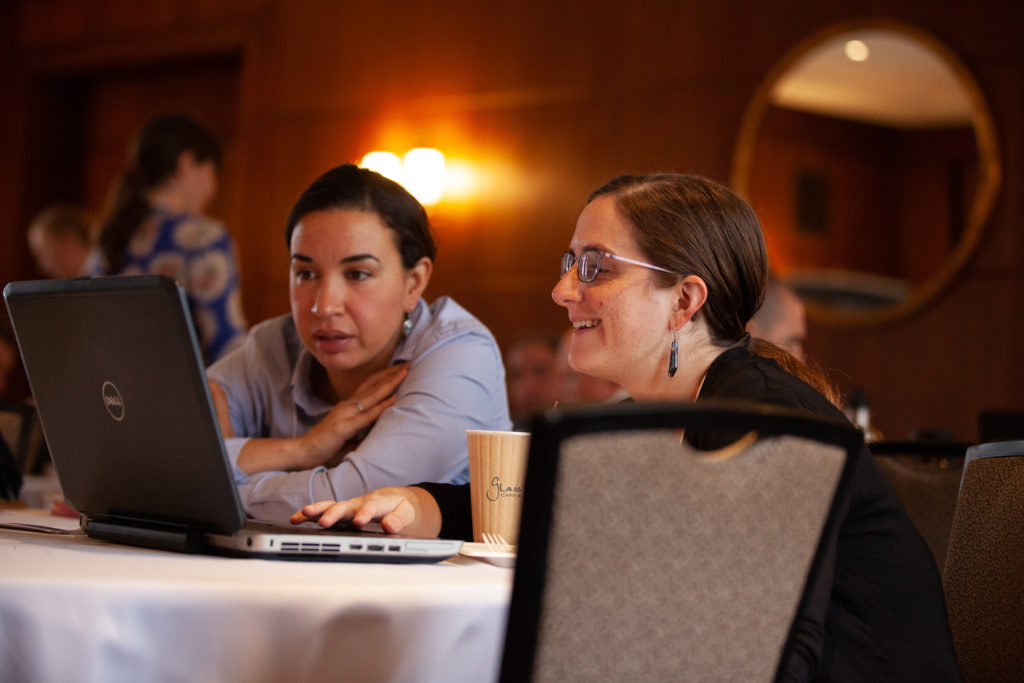 By: Miles Gordon, ASAP Member
Over the past two weeks, I have been working as part of a group of ASAP members to plan and execute an extensive messaging campaign to urge our federal representatives to include climate adaptation and resilience investments in upcoming federal coronavirus relief and infrastructure bills. With a new round of coronavirus relief on the way, and federal economic stimulus coming soon, our collective response to the COVID-19 crisis must invest in long-term community resilience for a future that will include more harmful climate changes.
It is this undeniable fact that motivated me to get involved in this campaign as an ASAP member and volunteer, because climate change remains one of the most pressing community resilience issues of our time. It has been a greatly empowering experience to help push this campaign forward, and to be a part of this collaborative effort alongside some of our most seasoned ASAP members and adaptation practitioners (see full list of volunteers here). The amount of work that we have been able to accomplish already since this campaign launched is incredible, and I cannot wait to witness the impact that it will have in the weeks and months to come.
Thanks to an inspiring collaborative effort by several ASAP members, led by Joel Smith, we have a messaging toolkit that provides top public policy messages as well as sample social media posts, a phone call script, and an email template to enable as many people as possible to contact their representatives on this issue. We have also been gathering intelligence regarding coronavirus relief and infrastructure bills to refine our messages, with insight from ASAP members who work with folks on the Hill, such as Anna McGinn of the Environmental and Energy Study Institute. Our toolkit is constantly being updated to reflect information as it comes in.
To encourage as many people as possible to utilize this toolkit to contact their representatives and speak with a unified voice on this issue, I organized and executed an extensive social media campaign alongside ASAP communications staff. Over 100 people visited the Toolkit just via the ASAP campaign launch email and many more navigated there via extensive social media posting. There are often several people viewing the toolkit at any given time, a testament to the strength and commitment of our network to making sure our elected representatives hear these messages and take action.
Of course, no single organization can make the impact that many speaking with a united voice can: thanks to the leadership of John Phillips, we are also contacting other organizations to amplify this campaign and add their voices to this effort. Organizations are invited to sign onto our toolkit, amplify the campaign on social media, and urge their own members and networks to contact their representatives on this issue of shared concern.
I hope you'll take take action with us by:
Contacting your representatives using our Message Toolkit at: https://bit.ly/3dBMoFp
Amplifying our social media outreach by tweeting and posting from your own social media accounts.
Submit your feedback on the toolkit and encourage other organizations to connect with this effort, both of which can be done using this form.
If you have any questions regarding the campaign, or would like to take a more active role in supporting this effort, please contact Gabriel Henderson at campaigns@adaptpros.org.
We hope that you will join us as we raise our voices in support of a climate-smart recovery during these next two weeks and into the future. COVID-19 and the climate crisis are related, and our responses to each must promote solutions that enhance well-being and resilience for all, bringing justice to communities most affected — poor communities and communities of color. Coronavirus relief and economic stimulus that invests in a climate ready and climate-smart future will allow us to build lasting resilience for the next several decades and beyond.