The American Society of Adaptation Professionals Names New Executive Director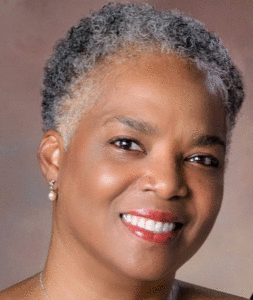 YPSILANTI, Mi. (April 27, 2023)—The American Society of Adaptation Professionals ("ASAP") is pleased to announce the appointment of Dr. Debra M. Butler as Executive Director, beginning April 24, 2023. Debra M. Butler is a native of the U.S. Gulf Coast, growing up in Mobile, Alabama.
Dr. Butler will bring her transdisciplinary leadership, knowledge, and experience with organizations to support adaptation professionals and practitioners in addressing the multitude of challenges in the adaptation and resilience field. As a survivor of Hurricane Katrina and the BP Deep Horizon Oil Spill, Dr. Butler has brought her lived experiences and reciprocal collaborations with communities in developing plans and resources for climate resilience, adaptation, and mitigation for almost 20 years.
Dr. Butler earned a bachelor's degree in Anthropology from the University of Miami, masters' degrees in both Education (Harvard) and International Business (Brandeis), and a Ph.D. in Environmental Studies from the University of Massachusetts-Boston. Her transdisciplinary research intersects climate displacement and migration, Native and Indigenous knowledge, and ecological-human-quantum assemblages. 
"I am incredibly thrilled and humbled to return to ASAP. ASAP is perfectly positioned to connect, resource, support, and train adaptation professionals at every stage and trajectory of their praxes and careers. My goal is to center ASAP's values and beliefs in all of our work, and through our members and partners, create sustainable pathways toward just, equitable, and inclusive futures," said Dr. Butler.
Dr. Butler was selected following a thorough search and interview process. "Dr. Butler is a perfect match for ASAP, especially given the historic moment we find ourselves in as adaptation professionals," said Julia Kim, President of the Board for the American Society of Adaptation Professionals. "We are confident that Debra will bring the leadership, creativity, and compassion needed to support members in navigating new challenges and to deepen ASAP's impact in our growing field."
For any media inquiries or interviews with Dr. Butler, contact ASAP's Communications Manager, Kyla Bloyer, at kbloyer@adaptpros.org. 
###
About the American Society of Adaptation Professionals
The American Society of Adaptation Professionals (ASAP) is a professional association and social impact network that connects and supports climate change adaptation and climate resilience professionals to better address climate change impacts. Together with our members and partners, we are advancing the field of climate change adaptation by learning from Western science, Indigenous knowledge, and the lived experience of those addressing climate impacts in their communities. ASAP helps members strengthen their professional network, exchange best practices and practical advice, and accelerate innovation – all leading to a more equitable and effective climate adaptation practice.