Mentorship Spotlight: Strategizing for a Career in Adaptation and Resilience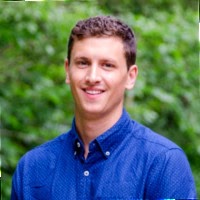 Mentee Joe Lampe is an urban planner and leads projects ranging from transportation policy plans and airport master plans, to equitable public engagement efforts and statewide freight plans. A native of Pittsburgh, Pennsylvania, Joe has degrees in Environmental Science and Spanish from Allegheny College, and a Master's in Urban and Regional Planning from the University of Minnesota. After working in a traditional planning setting for the past 5 years, Joe is looking to pivot his career towards a path that focuses on adaptation and resilience planning in the realm of planning, policy, sustainability, and infrastructure.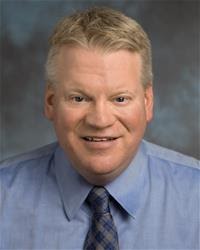 Mentor John Phillips has 20 years of experience in environmental sciences and natural resources. He now serves as the Director of Integrated Watershed Management at Parametrix.
John has served in a variety of roles including as a Submarine Sonar Technician in the United States Navy, the Executive Director of the Corvallis Environmental Center, and the Combined Sewer Overflow Program Manager in King County's Wastewater Treatment Division. In his most recent role at King County, John was responsible for the development and implementation of a pilot program to test new technology for wet weather treatment. John served on the Pacific Northwest Clean Water Association Executive Board from 2014 – 2018, including as President in 2017.
Throughout his professional career, Joe has been frustrated that climate change and resilience has not been taken fully into consideration in the planning projects he has worked on. He has fought to integrate climate change adaptation and resilience into projects and community conversations but has been told the topic was too controversial to discuss with local staff and community members. He struggled through this process as these same communities were being ravaged by increased severe weather events, flooding, and drought. He has been searching for a place to connect with like-minded professionals who took adaptation and resilience seriously and knew how to integrate these principles into their work.
Joe found ASAP through a colleague in late 2020 and realized that the organization was exactly what he was looking for. Coming into the Mentorship Program, Joe knew that he wanted to pivot his career from once focusing on traditional transportation planning into a role that held adaptation and resilience at its core. He wanted to understand how he could work with communities to develop robust strategies to help plan for a resilient future.
Since their first meeting, John has provided steady guidance, profound wisdom, and friendly support to Joe as he searched for answers to his most burning questions. Their conversations have focused on how to leverage Joe's professional expertise, technical skills, and experience into a desired role in the adaptation and resilience field that align with his passions and long-term career goals. John has helped Joe brainstorm potential roles where he believed Joe would be successful in the future. They have discussed many steps that Joe could take to prepare for a new role including networking strategies and professional certifications. John shared stories on the path that his career has taken thus far and all the lessons that he has learned along the way. He has reiterated that, although a career path may have its bumps and curves, taking the right steps and preparing now will help Joe achieve what he is looking for down the line. John has put Joe at ease by letting him know that he is doing everything that he should be at this stage in his career.
Joe has enjoyed getting to know John and learning from his immense experience in both the public and private sectors. He has appreciated connecting with John as someone who shares a similar outlook on life. Through these conversations, and the invaluable wisdom John has shared, Joe has gained a better understanding of himself and how to best prepare for the road ahead as he pursues a career in adaptation and resilience.
Thanks to both for sharing what they have learned!