2020 Texas Regional Adaptation Leadership Award Finalists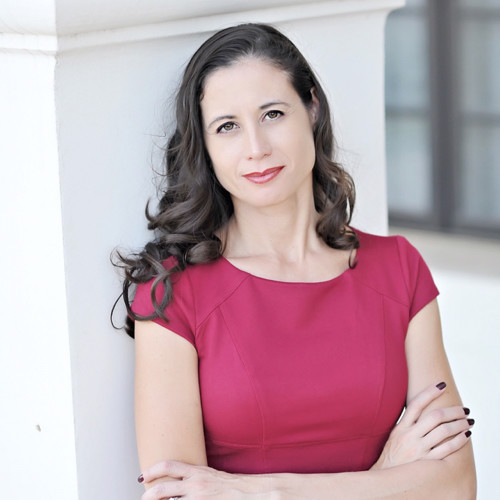 Erika Bierschbach
Austin Energy, Vice President, Energy Market Operations & Resource Planning
Erika is advancing the City of Austin's goal of providing carbon-free energy to residents through innovative and bold programs.
Erika Bierschbach has been instrumental in advancing the City of Austin's goal of providing 100% carbon-free energy to residents by 2035. Carbon-free electricity is critical for curbing climate change and is more resilient in the face of increasing threats to our energy system. Erika has helped the city successfully make progress towards it's goal through individual projects and, more importantly, through process. She has embraced regular requests for proposals to test the market for opportunities to expand renewable energy production, even though doing so leads to a heavy workload for her team. Erika's leadership has guided much of the City of Austin's expansion of renewable energy assets.
Erika played a key role in enacting the REACH (Reduce Emissions Affordably for Climate Health) program, which has reduced Austin's Energy carbon emissions by 30% since it was enacted in March 2020. In her role as the lead Austin Energy staff on the project, she and her team crafted a program to reduce carbon emissions while balancing affordability and system reliability. REACH adds a small price to the cost of energy coming from coal power plants, similar to a carbon penalty, encouraging the utility to choose alternative sources of energy like wind and solar. Making use of market mechanisms is one of the most rapid, cost-effective, and substantial means to achieve the City of Austin's goals for carbon emission reductions – a novel and important mechanism that has the potential to be quickly replicated throughout Texas. To enact the program, Erika worked tirelessly to develop buy-in from diverse constituents – environmental groups, consumer advocates, manufacturing representatives, chambers of commerce, and ultimately Austin City Council. Erika made full use of her staff level authority to propose and implement the program – she acted boldly, fully embracing and committing to an idea.
Erika has been willing to pilot new ideas, learn from her experiments, and embrace change. She and her team are among the reasons that Austin Energy is perceived as a leading and innovative electric utility.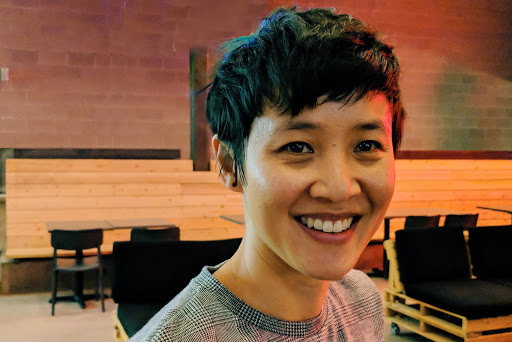 Tatum Lau
AECOM – Senior Urban Designer
Tatum is advocating for resilient, inclusive, and just urban design.
Tatum is committed to developing resilient, ecologically sensitive, inclusive, and just cities. As a Senior Urban Designer at AECOM, Tatum has played an integral role in multiple adaptation projects of varying scales. She applies a broad lens to assess the intersection of economic, social and climate stressors. Tatum worked with the City of Dallas to create it's Comprehensive Environmental and Climate Action Plan. Acknowledging that vulnerable populations will be disproportionately impacted by climate change, Tatum sought to create an inclusive planning process that engaged vulnerable populations. She envisioned and worked with the team to develop a "Meeting in a Box" toolkit which enabled residents to host conversations about climate change within their communities and provide input to the plan. To reach a larger audience, she encouraged the city to broadcast public meetings through Facebook Live. She advocated for all engagement material to be produced in Spanish as well as English. For her contributions to the Climate Action Plan, Tatum was recognized as one of Dallas Innovates 'Future 50 disruptors' in 2020. Tatum has supported a wide array of projects across the state of Texas. In all her projects, Tatum strives to include diverse viewpoints and advocates for equitable outcomes.
Tatum's dedication to making communities better for all motivates her colleagues and inspires students. In 2019, Tatum facilitated a research partnership between the City of Dallas and environmental engineering students at Southern Methodist University. Through a capstone project, students created a prototype for a resilience hub in a disadvantaged neighborhood and a tool to help convert other public buildings into resilience hubs that provide community services and, during disasters, coordinate resources.
As an emerging professional, the passion and commitment Tatum brings to climate resilience and adaptation projects -from methodology, analysis, stakeholder engagement and even visual communication – is inspiring to all.