Mentorship Spotlight: Staying Open to Unexpected Opportunities in the Adaptation Sector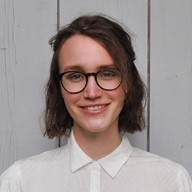 Mentee Isabela Schultz (Bela) is passionate about every intersection between climate and people, so much so that during her undergraduate career she designed her own major in Environmental Sociology. She has dipped her toes into many different sectors and pathways to change, including doing research for Project Drawdown, grassroots organizing for the Sunrise Movement, and interning for Senator Elizabeth Warren. Since graduating into a rapidly changing world in 2020, Bela has begun an AmeriCorps program with The Nature Conservancy, where she serves as the Biodiversity Outreach Coordinator. Outside of work hours, Bela loves being outside, reading, and listening to music.
With her AmeriCorps program wrapping up in September 2021, Bela is now looking for her next opportunity. With family in Spain and Costa Rica, she is open to positions worldwide to utilize her skills in communications, outreach, and project coordination to change the tides of climate change and biodiversity loss.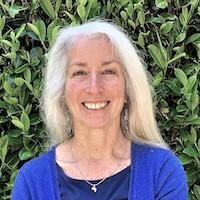 Mentor Phoebe Barnard is aglobal change scientist, public policy wonk, communications strategist and filmmaker. Phoebe has a fire in her belly for transformative sustainability change. She works at scales from global to local, on climate risk and resilience, ecosystems, global change ecology and societal futures. She is the Conservation Biology Institute's Associate Strategist, Affiliate Full Professor at University of Washington, and Research Associate at University of Cape Town, and was awarded globally for impactful leadership and teambuilding. For 34 years Phoebe was based in southern Africa, and founded and led transformative national development programs and collaborative international transdisciplinary research and policy teams in Namibia and South Africa before returning to North America in 2017. Her PhD is from Uppsala University, Sweden in evolutionary ecology. She is a mountaineer, a meditator, yogi, community gardener, and leadership mentor. She mentors young professionals across Africa, Europe and the Americas – all now young leaders and changemakers in their own rights.
One thing that has been foundational in their mentoring relationship is that Bela and Phoebe both share a distaste for "fluff" and small talk. It only took one Zoom call for them to get deep, quickly moving past superficialities to discuss the topics that really matter. Due to the nature of their conversations, Bela has come to see Phoebe as both a professional and a personal mentor, especially because Phoebe's work has tracked many of Bela's visions for her own career. With Bela struggling to find employment and Phoebe facing the opportunity to intentionally redesign her professional life, their conversations covered topics such as creating and owning your personal brand, building leadership skills as a young woman and professional, and staying open to the various directions that life can take you. The nugget of wisdom that Bela treasures the most from their conversations (so far) was Phoebe reminding her that one doesn't need to plan their entire career trajectory out or feel trapped in a certain industry, company or sector. Indeed, Phoebe's own extensive and exhilaratingly varied career path is proof of just that! Instead, Phoebe suggested that in each moment of decision-making, one only needs to make the decision that opens more doors to them, creating the potential for an increasingly wide breadth of opportunities. As both Bela and Phoebe are standing at the beginnings of new phases of their careers (albeit at very different stages), this openness to what life brings them will undoubtedly serve them in taking their next steps.
Thanks to both for sharing what they learned!