Mentorship Spotlight: New pathways and perspectives for adaptation planning across levels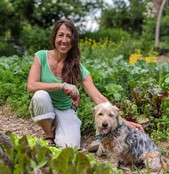 Mentee Karen Buchsbaum has a passion for food, community, and climate.  She has over 15 years of experience in education, program management, outreach and communications and enjoys engaging with community leaders, students, non-profits, farmers, and the public around issues of nutrition, agriculture, and sustainability.
She holds a B.A. in Biology, and an M.S. in Environmental Science and Education. She is a Ph.D. candidate in Environmental Studies at Antioch University New England where she is using agent-based modeling and role-playing games to study climate change and farmer decision-making.
Karen served as faculty for the University of Maryland and Maryland University of Integrative Health where she taught courses in nutrition, food systems, and program evaluation for the Master of Science program in Nutrition. She is the director and producer of the award-winning storytelling project, Harvests of Hope, which highlights the innovative ways small farmers and communities are adapting to climate change.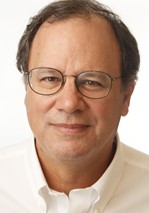 Mentor George Haddow served as the Deputy Chief of Staff at FEMA in the 1990s and was a member of the senior staff team that conceived, designed, and implemented FEMA's national community-based risk reduction program entitled "Project Impact: Building Disaster Resistant Communities." George is a co-founder of ASAP and the former Chair of the Policy Working Group. His experience working in community disaster risk reduction, community engagement, and crisis communications have helped Karen to understand where she may best fit in helping my community to become more resilient while building a satisfying career.
Karen is getting close to completing her dissertation and has been grappling with her next career move. The question that keeps coming up in their conversations is what "level" makes the most sense for her to work at. Successful adaptation will require organization between levels of governance, and right now there are not many systems in place to facilitate coordination of resources, people and information across levels and between sectors. This is changing and they have had lots of good conversations about how she can find her niche and create opportunities for herself.
Karen has primarily worked on the community, and sometimes state level because she enjoys working on issues that are grounded in everyday reality and enjoy working with people from all walks of life. George has encouraged her to continue that work and also consider how her experiences could help provide important insights for planning and coordination at the regional and federal levels.
One of the things they have spoken a lot about is the need for deeper community level work, especially in vulnerable communities, and what a truly inclusive adaptation and risk management planning process might look like. So many people who are the most affected by climate change are left completely out of the decision-making process and that needs to change.
They've also spent some time focusing on the importance of including Indigenous perspectives and spirituality in adaptation efforts. Climate change will affect every area of our lives, and the Indigenous perspective recognizes our inherent interconnectivity with each other and the natural world. Adopting this perspective has the potential to fundamentally shift how we approach adaptation. George has worked with Native American tribes in Wisconsin and California to develop adaptation and hazard mitigation plans. He has shared valuable insights about his experiences with these planning processes and how they've been different from other experiences he's had in adaptation planning.
Karen has dedicated her life and career to education, advocacy, and community building. Like many others who work in the environmental realm, she has often felt burnt out by the amount of work and has sometimes wondered how much of a difference it all really makes. It's been heartening for her to hear someone who has worked at one of the highest levels of government validate the importance of local level work in promoting resilience.
Karen recently moved into an old farmhouse in Maryland and learned that George also lived in an old fixer-upper in New Orleans. They enjoyed swapping stories about the quirks and challenges of fixing up old homes.
Thanks to both for sharing what they've learned!