MENTORSHIP SPOTLIGHT: Learning to Adapt to New Situations
This week's Mentorship Program Spotlight highlights a mentee and mentor duo overcoming new situations in adaptation. Meet Mentee Marcella Bondie Keenan and Mentor Anna Marandi!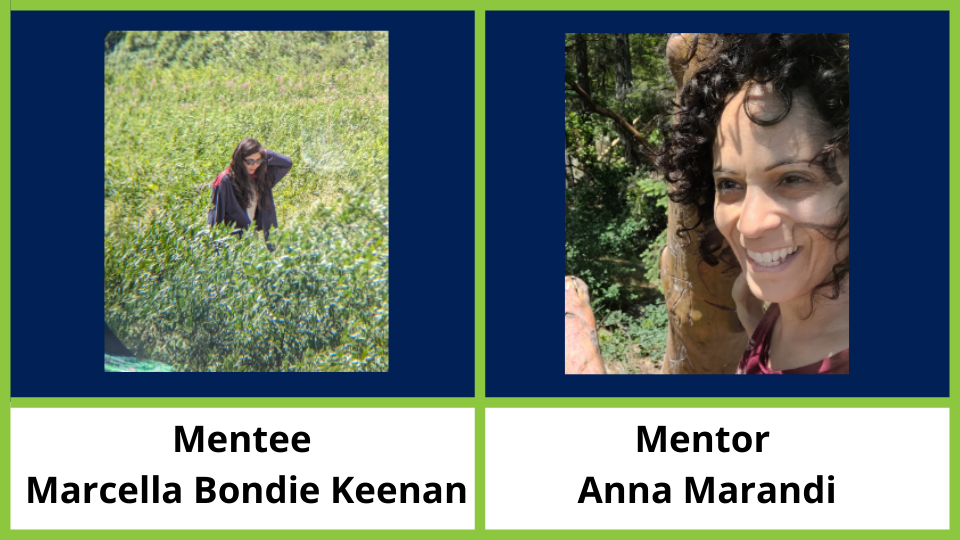 Mentee Marcella Bondie Keenan is an environmental scientist, urban planning, and policy professional based in the Chicago area focused on environmental justice, climate mitigation and adaptation, and nature-based solutions. They are passionate about inclusive planning and policy design that advances community voice and ownership.
Mentor Anna Marandi is an adaptation specialist, facilitator, and strategist based in Washington, D.C. For several years, she has supported local and state governments and other stakeholders in their resilience planning efforts.
This mentorship found both Marcella and Anna during a time of change in their professional lives. While we often ASAP members think of adaptation at the broadest scale, the same lessons apply to our individual circumstances.
The following are a few of ASAP's foundational values, and careers can be viewed through a similar lens:
Climate change is a real and serious danger to all sectors and systems. Its root causes must be addressed.
Anna and Marcella discussed at length how to show up for our values in the workplace. The root causes of climate change – extractive and oppressive systems – are not comfortable water-cooler chat. Still, as adaptation professionals, we have the responsibility to stay true to our north star.
Adaptation and resilience build stronger, more prepared regions, ecosystems, communities, economies, neighborhoods, and households.
Anna and Marcella cultivate personal resilience in the workplace by integrating into mutually supportive communities – both human and non-human relatives alike! Daily grounding, through walks among the urban canopy and understory, can be a powerful way to prepare for inevitable career challenges.
Adaptive decision-making, creativity, innovation, and transformative problem-solving are essential to address new and changing climate conditions.
To avoid burnout, we must adapt to the workplace ecosystem that we find ourselves within, creatively avoid obstacles, and find new solutions for personal and community thriving.
Grave injustices of the past, which have been allowed to perpetuate today, have created an unjust and inequitable society. Climate change exacerbates these inequities, as those who are the least responsible for climate change are often the most impacted.
This work is emotionally difficult. We practitioners are in the field because we care. But caring isn't necessarily built into workplace culture, performance reviews, or policy decisions. Nonetheless, we hope and persist, and sometimes we can make the change.
The pair have talked a lot about some of the challenges that femmes face in the workplace and how important it is to maintain boundaries when faced with challenging people or personalities. What does it feel like to stand in your power even when you're not technically in a position of power? They also discussed the job search process and how to feel, acknowledge, and release the temporary grief of rejection. Burying those sentiments can be harmful to one's health, so it's always best to process it as much as possible and then let it go and move forward. Given Marcella's long-standing experience in the environmental field, these two are more like mentors to each other – a two person fanclub and cheering section!  
Fun Facts About Marcella and Anna
Anna is a caring and generous mentor, speaks multiple languages, and has had a very "adaptive" career!
Marcella works in a municipality not far from where Anna spent her first seven years. She is a quiet but incredibly powerful ally and very thoughtful in her approach to supporting community action through local government work.
Thanks to both for sharing what they've learned!