Mentorship Spotlight: Building Community in Adaptation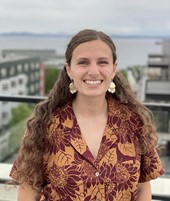 Mentee Emma Diamond is a Master's of Public Administration student graduating from the Evans School of Public Policy and Governance at the University of Washington in 2022. Currently, she is working at the Washington State Department of Commerce as an Energy Policy intern. Emma is interested in local and state government, environmental policy, climate adaptation, and data analysis. Prior to graduate school, she earned her BS in Civil and Environmental Engineering and did sustainability work for the City of Milwaukee and the City of Sacramento. This is her first year participating in ASAP's Mentorship Program.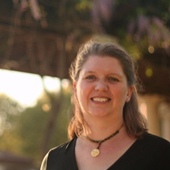 Mentor Sara Moore has over ten years of experience in the climate adaptation field, currently working as an analyst with the Office of Energy Infrastructure Safety at the California Natural Resources Agency, watchdogging the wildfire mitigation efforts of the state's electrical utilities. She previously worked on the state's Third Climate Vulnerability Assessment, contributing a study piloting the use of participatory scenario planning for natural resource management under climate change. Prior to that she supported environmental and indigenous NGOs in Siberia and the Russian Far East at the international NGO Pacific Environment. She holds an MPP from the Goldman School of Public Policy at UC Berkeley. This is her first year participating in ASAP's Mentorship Program as well.
Both Sara and Emma have enjoyed the Mentorship Program as a way to build community in their shared field. Participating in this experience during the COVID pandemic also gave them the opportunity to support each other through the remote work experience (comparing the gif and emoji libraries of various remote work software programs). Over the course of the program, Sara has helped Emma brainstorm networking strategies and select among her graduate classes and internship opportunities, aligning them with her longer-term work objectives. Sara provided the perspective of a Public Policy Master's student ten years post-degree, in particular providing insights about the work landscape for holders of this degree in the California/West Coast context. Emma has really enjoyed and learned a lot from hearing about Sara's variety of experiences in the field both in California and internationally.
Thanks to both for sharing what they've learned!