Mentorship Spotlight: Grounding and Guidance During Career Transition
Mentee Carolyn Heaps is an environmental project manager and planning professional who is passionate about supporting communities to adapt to the challenges of climate change. She envisions a future in which urban environments support each of their residents to thrive under changing climate conditions. Carolyn graduated from the University of Virginia with a master's degree in urban and environmental planning in May 2021. She recently moved to Hampton, Virginia, where she works as the city's Resiliency Officer. Previously, Carolyn worked in international development as a project and operations manager at Chemonics International in the Latin America and the Caribbean region.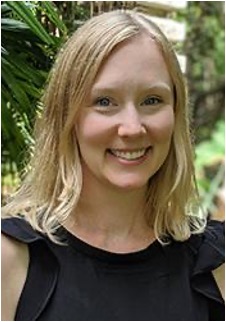 Mentor Dr. Benét Duncan is a climate scientist who supports sustained assessment to better connect scientific information related to weather and climate with decision-makers. She is the managing director of Western Water Assessment (WWA), a university-based applied climate research program working across the US Intermountain West. Previously, she was WWA's Climate Assessment Specialist, advancing sustained climate assessment with a focus on water resources. Benét's expertise also includes coastal and oceanic applied climate science, with a focus on marine protected areas. She previously worked with the California Ocean Science Trust and was a postdoctoral fellow in UCAR's Postdocs Applying Climate Expertise program.
Benét and Carolyn connected through ASAP's mentorship program at a time of transition in Carolyn's career. She was preparing to complete her master's degree and was searching for jobs at the intersection of planning and adaptation. As a result, the pair's conversations have often returned to navigating career change and returning to full time work in the adaptation field. As Carolyn was reviewing job descriptions, they discussed that while learning new skills can be a great opportunity, no single individual needs to be an expert in every facet of adaptation work. Benét encouraged Carolyn to think about the strengths and interests she brings to the adaptation field in community engagement, planning and policy, and to focus on learning new skills that excite her or align with her strengths. In the context of transitioning to new roles and geographies, they have discussed the importance of listening to learn from communities, partners, and colleagues to inform decision-making, both as a new team member and an established leader. Both prefer to use more "organic" forms of networking to build authentic and mutually beneficial relationships and have discussed successes and challenges in accomplishing this in the adaptation field.
Over the past five months, Benét and Carolyn's conversations – spanning periods of job search, offer, and orientation – have helped Carolyn gain perspective on her next steps as an adaptation professional. Throughout this time, Benét has served as a sounding board and source of guidance.
Thanks to both for sharing what they have learned!