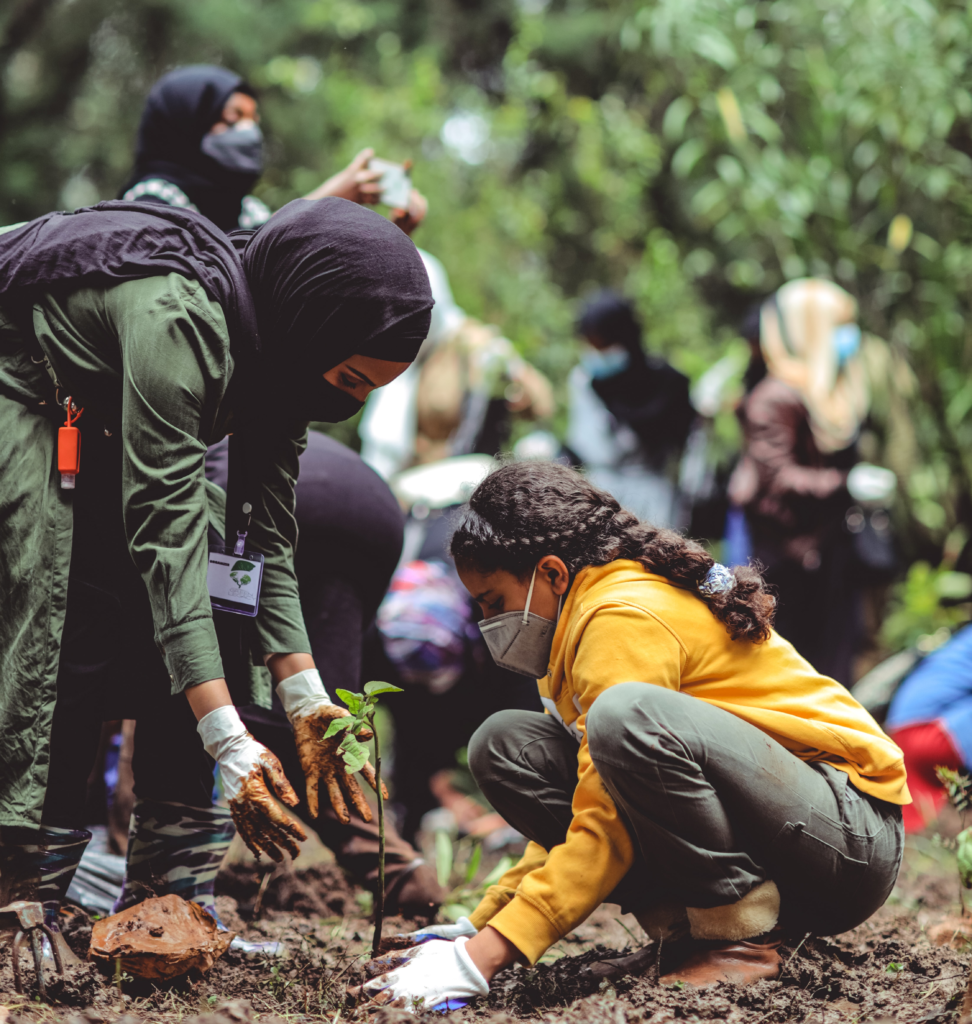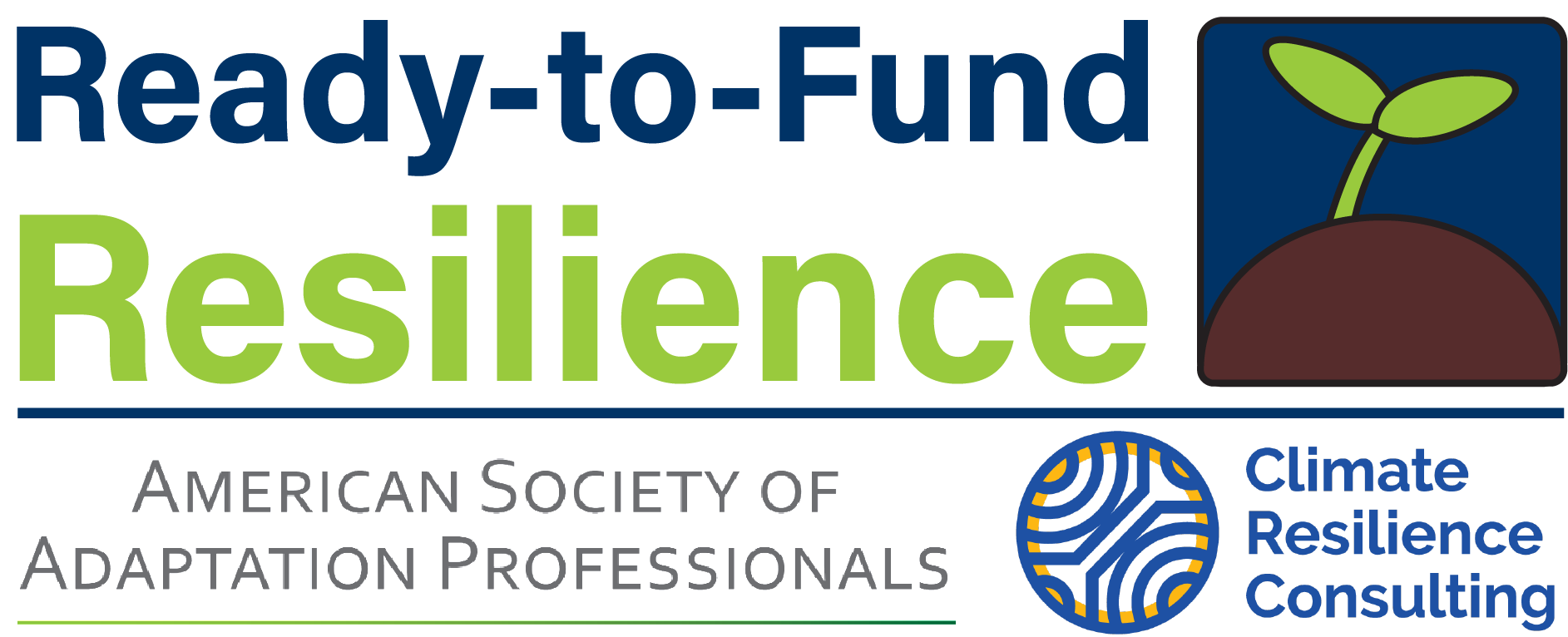 Getting projects funded is ASAP members' #1 challenge. ASAP is partnering with Climate Resilience Consulting to help U.S. communities design climate resilience projects that are ready to receive funding and finance.  We're moving beyond lists of funding resources and market mechanisms to get more projects implemented and increase the climate resilience of communities across the U.S.
About the Toolkit
The toolkit is designed as a self-guided resource for local government staff and the technical assistance providers who support them to:
More effectively operate within the resilience funding and finance system.
Better prepare themselves to receive funding and finance for climate resilience-building.
Create equity through resilience funding and finance.
The Toolkit walks users through ten characteristics to integrate into climate resilience projects to ensure they're ready to receive the funding and finance needed for success. It provides tips for overcoming challenges such as lack of resources, funding, or political will and a mismatch between older plans and community needs. Submit any questions or suggestions via this form or reach out directly to Rachel Jacobson at rjacobson@adaptpros.org.
Ready to-Fund Resilience Training
Join the American Society of Adaptation Professionals and Climate Resilience Consulting for a mini Ready-to-Fund Resilience Training for local government staff and technical assistance providers. The training will include two live sessions with a self-guided session in between.
Live Session 1: Introduction to Climate Resilience Funding and Finance (Wednesday, July 27, 12-1:30 PM ET). You'll learn about mechanisms that can be used to fund climate resilience projects, get an introduction to the 10 characteristics of ready-to-fund resilience projects, and practice addressing the interests of key stakeholders who may influence a climate resilience project's funding and finance prospects.
Self-Guided Session: Prioritizing Equity in Climate Resilience Investments (Week of August 1). You'll explore alternatives to traditional cost-benefit analyses (CBA) that prioritize low- and moderate-income (LMI) and Black, Indigenous, People of Color (BIPOC) communities; learn about strategies to undertake project co-development with community members; and assess community engagement mechanisms based on a spectrum of community ownership.
Live Session 2: Introduction to Blended Finance and Project Bundling (Wednesday, August 10, 12-1:30 PM ET). You'll learn how to match public and private funding and finance opportunities to various stages of a project life, identify opportunities to bundle projects to maximize financing and funding possibilities, and use project bundling to decrease costs and enhance efficiency.
Training price:
Local Government Staff: Free
Others (ASAP Members): $30
Others (Non-Members): $45
Learn With Peers
ASAP Peer Learning Groups are for climate adaptation professionals from all sectors, industries, and backgrounds. Join ASAP today to access all of our member benefits, or register for just one meeting to try it out.
Thank you to the Ready-to-Fund Resilience Expert Group!
We worked with national leaders in the nonprofit, government, philanthropic, private, and academic sectors with experience ranging from credit ratings, green banks, and mutual aid to municipal bonds, government grants, and municipal governance. Together, the expert group illuminated barriers to effective resilience funding and finance, uncovered important characteristics of fundable resilience projects, and identified key actions that practitioners should take to ensure fundability.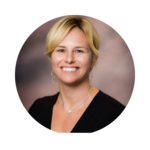 Kristin Baja, Climate Resilience Programs Director at the Urban Sustainability Directors Network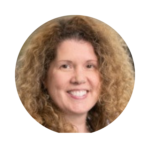 Lisa Churchill, Founder at Climate Advisory LLC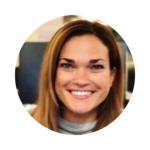 Grace Earle, Senior Associate at the Global Impact Investing Network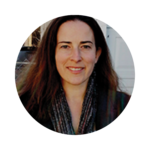 Beth Gibbons, Executive Director at the American Society of Adaptation Professionals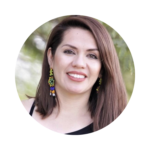 Fatima Luna, Environmental and Sustainability Advisor, City of Tucson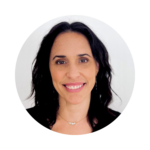 Paula Pagniez, Americas Lead for the Climate and Resilience Hub at Willis Tower Watson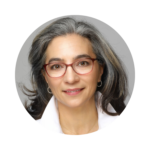 Stacy Swann, CEO and Founding Partner at Climate Finance Advisors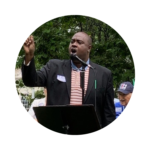 Vernon Walker, Senior Program Manager at the Better Future Project
Coordination and Collaboration in the Resilience Ecosystem (CCRE) Program
This project was the 2021 grant recipient of the Coordination and Collaboration in the Resilience Ecosystem (CCRE)'s "Defining Characteristics for Finance-Ready Resilience Plans and Projects" strategic investment. It was funded by a grant from the Climate Resilience Fund, made possible in part by a NOAA cooperative agreement. ASAP is proud to be a part of this group of projects and parallel work to add value to the US Climate Resilience Toolkit (CRT) Steps to Resilience. Learn more about CCRE here.