ASAP Annual Member Survey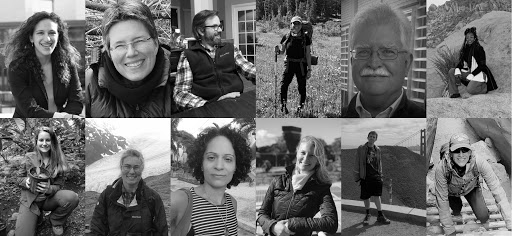 The annual ASAP Member Survey is closed and will open in Spring 2023.
The member survey is central to ASAP's strategic visioning and planning each year, informing the improvement and design of services and programs that help members form new connections, exchange ideas, and construct equitable and effective climate adaptation practices. Thank you for taking the time to share your reflections with us; by doing so you help us build this incredible community.
After you submit your survey responses you will receive a confirmation screen with instructions on how to enter the Survey Prize Drawing. Prize information will be announced!
If you encounter any problems or questions while taking the survey, please reach out to Breana Nehls, ASAP Program Coordinator, at bnehls@adaptpros.org.
"Tested and strengthened over the past year, ASAP continues to demonstrate its immense value as a place for hosting meaningful conversations, advancing the adaptation field, and assisting professionals of all ages and backgrounds with advancing their careers and well-being." 

Beth Gibbons, ASAP's Executive Director
What does it mean to be a network?
Networks stand out from other types of organizations because they bring together a group of individuals to work collaboratively on a complex problem over time. Networks are driven and guided by members and defined by essential elements of culture that we strive to cultivate and nurture at ASAP. Your participation in the Member Survey will affirm and strengthen that culture!