Climate Service Providers Academy

Despite growing demand, we know it can be challenging to build a business in the climate change space. What if you could get the best climate data and information, put into practice innovative climate resilience principles, and attract more customers? We are looking for companies to join the Private Sector Climate Service Providers Academy in October to do just that!
Hosted by American Society of Adaptation Professionals (ASAP), this virtual course will give you the tools you need to develop higher quality climate services and help your business succeed in the rapidly evolving climate services marketplace. You will come away with:
New skills for accessing the very best climate data and information for the Great Lakes, Carolinas, and Southwest regions.

Sophisticated knowledge and relevant examples of the strategies and approaches that constitute high quality climate change adaptation and resilience practice across North America.

Connections to complementary businesses and potential partners and collaborators.
Participants will be able to earn at least 8 hours of AIA learning units

During this session, participants learned about the Academy host institutions, got an introduction to the climate services marketplace, met other participants, and identified their goals for the course.
Instructors and Presenters: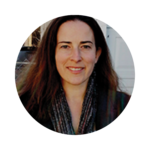 Beth Gibbons, Executive Director, ASAP
Beth brings expertise with ASAP's mission, its growing network of members and collaborators, and trends and opportunities to grow and strengthen the adaptation field. Beth is excited to help you paint a vision of the future for your firm, and identify concrete steps to stay on the leading edge of climate adaptation and resilience practice.
Yoon Kim, Head of Global Client Services, Moody's ESG Solutions

As Head of Global Client Services at Moody's ESG Solutions, Dr. Yoon Kim provides oversight on all aspects of client engagements. She works closely with investors, banks, corporations, and other financial actors to assess exposure to climate risks, evaluate ESG performance, and support the integration of ESG and climate considerations into decision-making. Prior to Moody's ESG Solutions, Yoon led the Client Service function at Four Twenty Seven, a leading provider of physical climate risk data and analytics.
Presented on the California Heat Assessment Tool.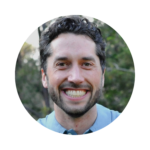 Sascha Petersen, Founder, Adaptation International
Sascha brings over 13 years of experience and expertise developing new approaches to stakeholder engagement throughout the adaptation process. Sascha will lead you through a process of your own as you develop a plan to improve your firm's services by incorporating new climate data resources and best practices for adaptation and resilience work.
Climate Data and Information Week
During these sessions, participants learned in depth with Regional Integrated Sciences and Assessments teams from the Great Lakes, Carolinas, and Southwest, along with their partners. Participants came away being able to:
Identify where to find best available historic and future climate information scaled for decision making in each region.
Identify ways to integrate RISA products and services into the products/services of your company.
Describe how to integrate high-quality climate information into decision-making and decision support tools.
Instructors and Presenters:
Great Lakes (October 19th, 1-3PM ET)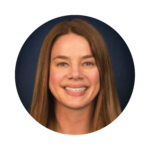 Jenna Jorns, Program Manager, Great Lakes Integrated Sciences + Assessments (GLISA)

Jenna brings intimate knowledge of GLISA's activities and research agenda from leading staff and coordinating faculty research across teams at the University of Michigan and Michigan State University. With that perspective and her background in applied climate research and policy development, she is ready to help you find opportunities to integrate new climate data tools into your service delivery model and build new collaborations.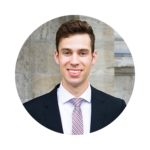 Glenn Milner, Engineering and Climate Risk Lead, Climate Risk Institute

Glenn brings 10 years of experience on climate risk and adaptation initiatives for infrastructure, ecosystems, stormwater, agriculture, transportation and policy in Ontario, Canada and the United States. He is ready to inspire you with strategies for translating complex data to enable resilient decision making, applying climate data for engineering, planning and decision making, and scaling action through partnerships.
Presented on Risk Assessment and Capacity Building in Durham, ON.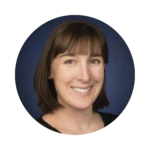 Laura Briley, Climatologist, Great Lakes Integrated Sciences + Assessments (GLISA)

Laura brings her expertise in climate information for decision making to partnerships between GLISA and regional stakeholders to advance climate change adaptation in the Great Lakes Region. At the workshop, Laura will help you learn how to incorporate new climate data tools and practices from the public sector into your own decision-making processes.
Presented on GLISA's climate data and information products, including Climate Information Consumer Reports.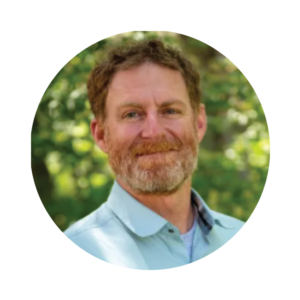 Scott Story, Lead Data Engineer, Headwaters Economics
Scott looks forward to sharing his exceptional skills gathering, manipulating, analyzing, and mapping socioeconomic data and imparting how and why to integrate it into your climate services. He will share on Headwaters Economics' Neighborhoods at Risk tool, where you can see where flooding, urban heat, and hurricanes impact the most vulnerable people in every neighborhood of the U.S.
Presented on Neighborhoods at Risk.
Carolinas (October 20th, 1-3PM ET)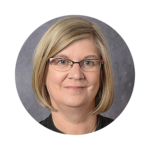 Kirstin Dow, PhD, Lead PI, Carolinas Integrated Sciences & Assessments (CISA) / Professor, University of South Carolina

Kirstin is a social-environmental geographer focusing on understanding climate impacts and vulnerabilities, as well as methods to improve and advance adaptation. Kirstin will help you think through the variety of stakeholders and intersecting interests to be considered as you integrate climate information into your work.
Presented on the Climate and Hazard Mitigation Planning Tool.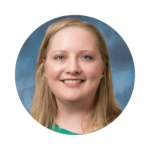 Katie Ellis, Water Resources Designer, McCormick Taylor

Katie is a Water Resources Designer for McCormick Taylor in Charleston, SC. Katie will share her work with CISA to integrate climate projections into hydrologic models used to develop the Three Rivers Watershed-Based Plan in Columbia, SC.
Presented on climate-informed watershed planning, including in the Lower Caw Caw.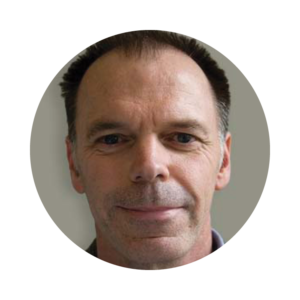 Chip Konrad, PhD, Professor, University of North Carolina at Chapel Hill / Director, Southeast Regional Climate Center (SERCC)

Chip is a synoptic and applied climatologist who studies extreme weather and its impacts on society. Chip will present several decision support tools to demonstrate resources he and his team are developing to integrate climate information into hazard vulnerability assessments and to reduce the public health impacts of extreme heat events.
Presented on the Wet Bulb Globe Temperature Forecast Tool.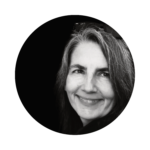 Janice Barnes, Founding Partner, Climate Adaptation Partners

Janice is a founding partner of Climate Adaptation Partners, a NYC-based Women Business Enterprise (WBE) focused on adaptation planning, advocacy, and partnership-building. Janice will present on her work in Charleston, SC focused on extreme heat and health risks in collaboration with the Carolinas Integrated Sciences and Assessments team and the NOAA NIHHIS team.
Presented on innovative heat health projects.
Southwest (October 21st, 1-3PM ET)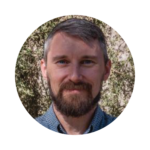 Mike Crimmins, Professor & Extension Specialist - Climate Science Department of Environmental Science, The University of Arizona

Mike brings a wealth of experience across multiple sectors including rangelands, forests/wildfire, and water resources as well as informing policy and decision makers. He is ready to support you in assessing your information needs, synthesizing and transferring relevant research results, increasing climate science literacy, and developing strategies to adapt to a changing climate, particularly drought impact monitoring and preparedness.
Presented on the Standard Precipitation Index Explorer tool.
George Frisvold from CLIMAS and Paul Brierley from Yuma Center for Desert Agriculture presented on irrigation and soil salinity.
Heidi Brown from CLIMAS spoke about collaborative relationships in climate and health.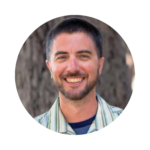 Ben McMahon PhD, Assistant Research Professor, University of Arizona - Climate Assessment for the Southwest (CLIMAS)

Ben brings expertise in the risks and effects of climate extremes, the effects of climate variability on plants.  He also brings a birds-eye view of climate information for the Southwest through his coordination of the monthly Southwest Climate Outlook, Southwest Climate Podcasts, and Southwestern Oscillations online blog. He looks forward to supporting you in accessing the very best climate data and information for the Southwest region.
Presented on the southwest climate and CLIMAS resources.
Alison Meadow from CLIMAS and Rich Markham presented on a climate vulnerability assessment for The Highlands HOA.

Principles of Quality Climate Change Adaptation
During this session, participants learned in depth with American Society of Adaptation Professionals. By the end of the session, participants were able to:
Recognize the presence or absence of field-spanning principles for quality climate change adaptation practice in your own work and the work of your company, partners, and stakeholders.
Prioritize key adaptation principles for inclusion in your company's work.
Instructors and Presenters: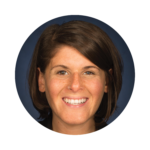 Rachel Jacobson, Deputy Director, ASAP

Rachel brings a strategic perspective from her leadership role in all ASAP programs and as a steward of ASAP's values and professional guidance resources. Rachel will help you build insights on adaptation values and practices that matter most to your firm and incorporate these into your individual business goals.
Presented on ASAP's Professional Guidance Resources.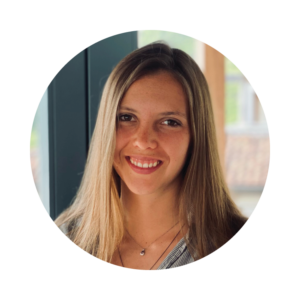 Camilla Gardner, Associate, Climate Resilience Consulting and Urban Sustainability Directors Network

Camilla brings a wealth of experience working with states, local governments, nonprofit organizations, and start-ups on climate funding and finance, community resilience, racial equity, environmental economics, climate communications, and circular economy. She is excited to share about her work using systems-level thinking to help finance and design initiatives that create more resilient communities and enable sustainable systems to thrive.
Spoke about the U.S. Climate Alliance Governors' Climate Resilience Playbook.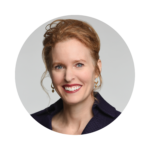 Joyce Coffee, Founder and President, Climate Resilience Consulting

Climate Resilience Consulting is a social enterprise that works with clients to create practical strategies that enhance markets and communities through adaptation to climate change. Coffee has 25 years of leadership experience in government, private, nonprofit, philanthropic and academic sectors. She has worked with over 200 institutions to create and implement climate-related resilience strategies.
Spoke about the U.S. Climate Alliance Governors' Climate Resilience Playbook.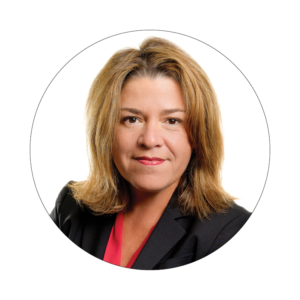 Susy Torriente, City Resilience, Global Technology Leader

Susy brings a wealth of experience as an assistant county and city manager, a chief resilience officer, and now a corporate leader on city resilience. Susy looks forward to sharing strategies that led her to success bringing together different viewpoints to collaborate on complex climate issues and turn silos into pipelines.
Spoke about Sea Level Rise Adaptation in Greynolds Park.
In this session, participants connected with instructors and fellow participants to integrate knowledge and ideas gained in all previous sessions. They heard a panel discussion amongst organizations who have successfully modified their products, services, or decisions to better integrate principles of quality adaptation practice and climate data and information. Participants plan for next steps for bringing what you learned in the course back to your home institution.

Instructors and Presenters: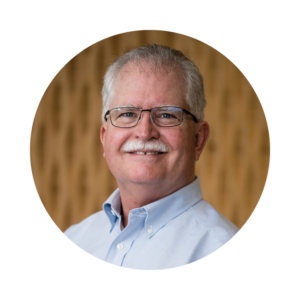 Jim Fox, Senior Resilience Associate, NEMAC/Fernleaf

Jim brings over 40 years of experience in helping people understand and make decisions in a complex and changing world. He will lend his expertise in facilitation, public-private partnerships, commercialization of climate services, and climate resilience planning to the Academy.

Adaptation International helps communities look to the future and build resilience to the challenges of a changing climate. They believe that now is the time to take action to build resilience. They believe that working collaboratively and including all voices gets the most meaningful results. They believe that this engagement process is critical to developing effective adaptation strategies and equitable solutions. They work with partners to empower communities to thrive in the 21st century and beyond.

GLISA integrates information from a wide array of scientific fields, develops collaborations between entities with similar goals, and helps inform decision makers throughout the region with sound science. GLISA offers a unique approach to building climate literacy, long-term sustainability, and facilitating smart decision making across the eight Great Lakes states and the province of Ontario.

The CLIMAS team is made up of experts from a variety of social, physical, and natural sciences who all work with partners across the Southwest to develop sustainable answers to regional climate challenges. The CLIMAS team and their  partners work to improve the ability of the region's social and ecological systems to respond to and thrive in a variable and changing climate. CLIMAS is a collaboration between UA and New Mexico State University. 

The CISA  team conducts applied research in North Carolina and South Carolina that incorporates climate information into water, health and coastal management and decision making. In its core activities, CISA seeks to advance scientific understanding of climate processes and impacts in the Carolinas; provide decision support through the development of targeted and tailored information; advance climate adaptation in the region; and support and foster climate information networks.