2023 Member-Led Interest Group Formation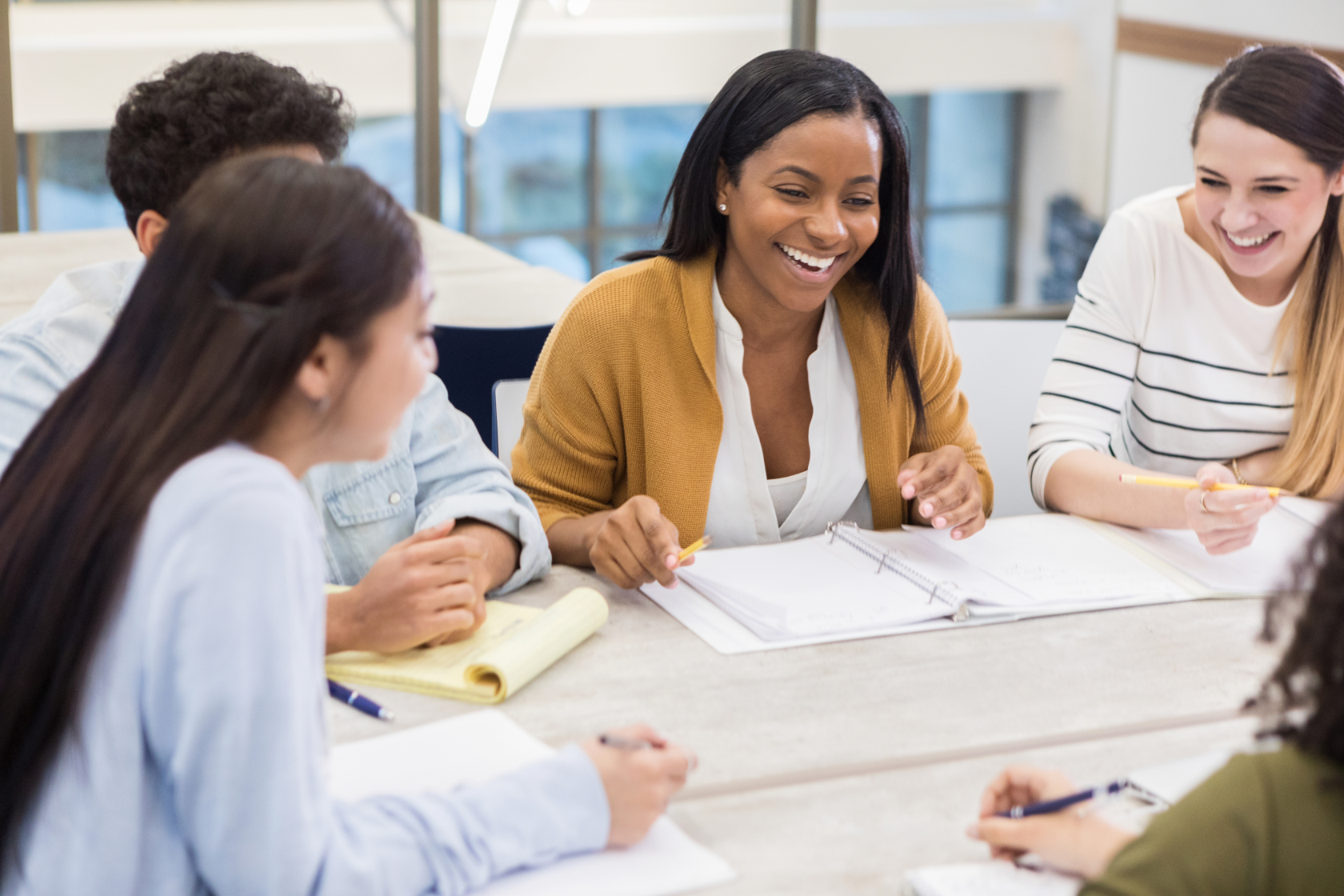 What do you wish you could dedicate more time to discussing with your colleagues?
Submit it as a group topic and read on to learn more about the group formation process!

Submit it as a group topic and read on to learn more about the group formation process!
Group Formation Process Details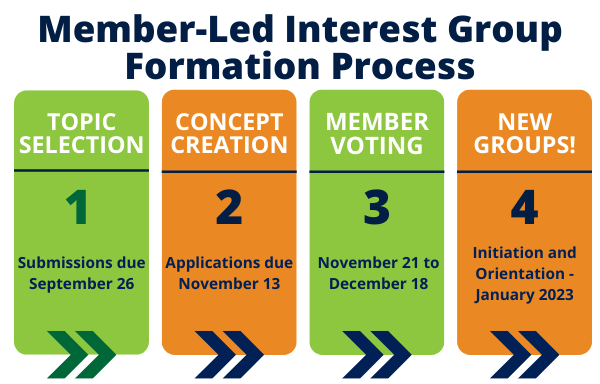 Phase 1: Topic Selection - Submissions due September 26
ASAP Members have until September 26th to submit potential topics for 2023 Member-Led Interest Groups. Members can submit any adaptation topic of interest. Topics may include sector interests such as water, drought, nature-based solutions, and finance or aspects of the adaptation process such as communication, decision making, or capacity building. 
Phase 2: Concept Creation - Applications due November 13
Topic submitters will receive detailed instructions on how to submit, and what to include, in their full applications. ASAP Staff will reach out to any members who submitted similar topics to offer an opportunity for members to collaborate on submission of a full application. Applications will ask members to describe things like the group purpose, structure, anticipated meeting format, likely outcomes, and proposed group leaders. ASAP Staff will invite topic submitters to attend an application info webinar in October. 2022 groups interested in renewing will be able to submit revisions to their 2022 applications in lieu of full applications.
Phase 3: Member Voting - November 21 to December 18
If we receive more group applications than we are able to support in 2023, members will democratically choose, through multi-winner ranked choice voting, which three groups should move forward. ASAP Staff has the capacity to support three groups, in conjunction with our program planning for the upcoming year.
Phase 4: New Group Initiation & Orientation - January 2023
All members interested in leading or participating in the selected 2023 Member-Led Interest Groups will be invited to an orientation meeting in early January 2023. Participants will learn about groups' plans for the coming year, hear what support ASAP staff can offer to help you build successful group experiences, and begin planning for the groups' first meetings in February 2023.