2021 Member Led Interest Group Formation
Whether you joined ASAP yesterday or are a founding member, we need you to define and lead ASAP's 2021 Member-Led Interest Groups. 
Member Led Interest Groups are virtual spaces where ASAP members connect, discuss, and advance important adaptation topics in a supportive peer-led environment. Members drive the group's purpose and process, which varies from webinar-style presentation and discussion to co-creation of professional guidance resources.  Member Led Interest Group focus areas and topics are democratically chosen each year by ASAP members using a multi-stage application process and ranked choice voting.
We have reached the final stage of the Member Led Interest Group Formation Process! Members have selected the following groups to convene in 2021:
Climate Migration & Managed Retreat

:  This group will act as a bridge to unite managed retreat and climate migration professionals by being a hub for all current and prospective practitioners, providing a space for professional development, sharing best practices, and guide policy advocacy. 

Policy Practice Group

: The Policy Practice Group (PPG) has two main purposes: (1) knowledge sharing on adaptation-relevant policies and (2) communicating adaptation policy ideas, frameworks, and recommendations to ASAP membership and decision makers. 

Professional Opportunities in Adaptation

: Through a monthly Professional Development series, members of this group will obtain a greater understanding of how to find an opportunity or job in adaptation and improve their skillsets in the field.

Private Sector Adaptation Professionals:

This group will focus on fostering innovation and collaboration in the private sector (for profit) climate services space.

Diverse Adaptation Drivers and Approaches

:

Through panel discussions, this

group will review varying approaches to adaptation solutions throughout the world and openly discuss ways in which adaptation solutions can be modified and used across diverse communities.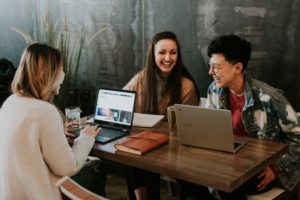 Formation Process Details
Phase I: Topic Selection - Submissions due September 30
ASAP Members have until September 30th to submit potential topics for 2021 Member Led Interest Groups. Topic ideas may include sector interest such as water, distributed energy, and finance or aspects of the adaptation process such as communication, decision making, or youth engagement. Submit your topic idea in 1-2 sentences using this form. You must submit a topic in order to advance to the next stage.
Phase II: Group Concept Development - Applications due November 23rd
ASAP Staff will reach out to any members who submitted similar topics to offer an opportunity for members to collaborate on submission of a full application. Topic submitters will receive detailed instructions on how to submit, and what to include, in their full applications. Applications will ask members to describe things like the group purpose, structure, anticipated meeting format, likely outcomes, and proposed group leaders. ASAP Staff will invite topic submitters to view a recorded application guidance presentation and join a live Q&A on Nov. 11 to share application best practices. 2020 groups interested in renewing will be able to submit revisions to their 2020 applications in lieu of full applications.

Phase  III: Member Voting - December 1 to December 21
Members will democratically choose, through multi-winner ranked choice voting, which groups should move forward in 2021. ASAP Staff has determined that five Member Led Interest Groups can be supported in conjunction with our program planning for the upcoming year. Members will vote which five groups should be supported. 
Phase IV: New Group Initiation & Orientation - Orientation Meeting January 2021
All members interested in leading or participating in the selected 2021 Member Led Interest Groups will be invited to an orientation meeting (tentatively scheduled for January 29). Participants will learn about groups' plans for the coming year, hear what support ASAP Staff can offer to help you build successful group experiences, and begin planning for the groups' first meetings in February 2021.